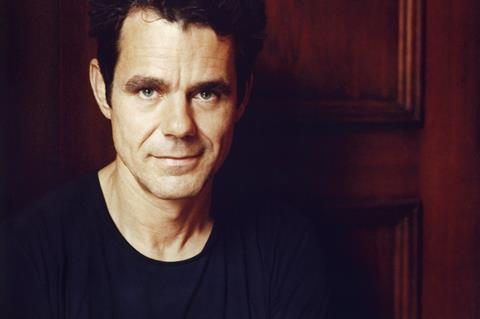 Speaking at the press conference launching the 68th Berlin Film Festival, jury president Tom Tykwer addressed the controversial letter signed by 79 German filmmakers calling for an overhaul of the Berlinale, and also responded to the industry harrassment debate.
An open letter, published in November 2017, said that appointing a successor to current festival director Dieter Kosslick, whose contract expires in May 2019, "offers the chance to renew and streamline the programme".
It was signed by German filmmakers including Fatih Akin, Maren Ade, Christian Petzold and Sebastian Schipper.
At the conference, the Cloud Atlas co-director said the letter was "conceived as being critical of the festival" but was actually "rather constructive."
He said: "I think many of my colleagues wanted to express in this letter that there is a quest for a natural change, which is nothing extraordinary when in two year's time it will start. [This change] has to be taken with great cautiousness and taken very seriously. We need to include all the different sectors and artists, this is why this letter was written.
"The filmmakers love this festival and I don't know a single person who is not longing for February to start in Berlin, because it's extremely cold outside, it's hard to survive but let the Berlinale start because it helps us charge up out batteries. People watch the most strange films in February that they would never want to watch in the rest of the year… this is extraordinary and this can't be brought up at any film festival anywhere in the world.
"This is why all the people involved and the initiators of this letter are trying to do everything possible to keep this festival as it is for the future. We need to take it seriously and organise it intelligently."
Harassment
Tykwer was also asked about film industry harassment, which the festival is addressing with a conference titled 'Culture Wants Change - A Conversation on Sexual Harassment in Film, Television and Theatre' on Monday (19 Feb).
He said the industry needs to focus on wider harassment issues, and not focus on individuals. "It's good that [the industry] turns away from the individual person related cases," he said.
"It's about work ethics and the abuse of power, which are very important, and sometimes you don't talk about those because you only talk about people behaving badly and pointing the finger at these people," he said.
"We all know it's about something that's not only predominant in the film industry but it's about the essential problem of how vertical labour relations affect people who are at the bottom. This is something you see in all types of relationships. This is being discussed in a way that focuses more on the actual issues and not on the others and that's is what it's important at the moment."
Tykwer was joined at the press conference by fellow jurors: actress Cécile de France, Photographer Chema Prado, producer Adele Romanski, composer Ryūichi Sakamoto and film critic Stephanie Zacharek.