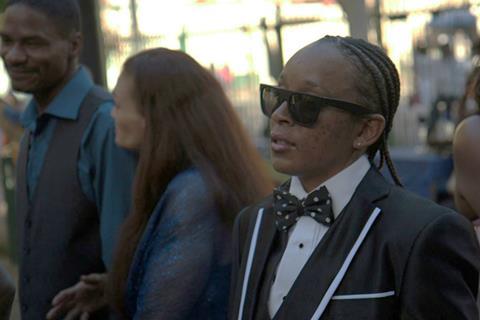 Breaking Glass Pictures has acquired North American rights from Doc & Film International to the Berlin Panorama premiere and Skid Row documentary Game Girls.
Alina Skrzeszewska's film chronicles Teri and her girlfriend Tiahna as they navigate their relationship through the chaotic world of Los Angeles' homeless sub-culture.
While Tiahna seems comfortable being a player in the underground economy that surrounds them, Teri is driven by a powerful desire to get out. Along with other women from the neighbourhood, they attend a weekly expressive arts workshop where they dream, and seek reflection and healing.
After the world premiere at the Berlinale in 2018, Game Girls went on to screen at other international festivals, including Sheffield DocFest, and the 55th Gijón International Film Festival, where it won the CIMA Award for best feature directed by a woman.
Breaking Glass CEO Rich Wolff brokered the deal with Clémence Lavigne of Doc & Film International. The film will open theatrically in Los Angeles in May, followed by a DVD and VOD release on May 14.
"L.A.'s Skid Row, our infamous national capital of homelessness, deserves a deeper look", said Skrzeszewska. "Instead of telling a story of misery and redemption, Game Girls is an intimate portrait of Teri and Tiahna, a lesbian couple, who experience both the outlandish and the mundane aspects of life on Skid Row with a mixture of love, rage and humor. I'm very excited to be working with Breaking Glass on bringing a story that defies easy classifications and boxes to audiences nationwide."
"Visually unique, fresh and exciting, Game Girls is technically a documentary, but feels like a narrative on first viewing", said Breaking Glass co-president Richard Ross. "Director Skrzeszewska leads us squarely into both the heart of Skid Row, and the heart and minds of her two compelling female leads, Teri and Tiahna, as they attempt to build a relationship amidst the chaos of the street. Truly heartfelt and personal."
"We are very happy to find a home for Game Girls, and to be able to bring it, after a fantastic showing throughout the world, to US audiences", said Daniela Elstner, CEO of Doc & Film International.