Aki Kaurismaki's latest feature registered a huge score with Screen's jury of international critics.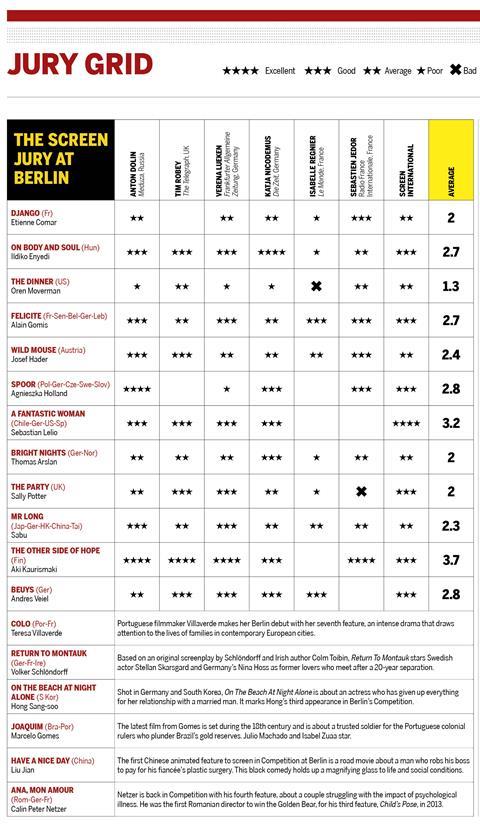 This year's Berlin Film Festival competition is heating up.
Following a relatively uneventful start, Aki Kaurismaki's The Other Side Of Hope sent a shockwave through Screen's 2017 Berlin Jury Grid by scoring a whopping 3.7 from a possible four, with one score yet to be registered.
Russia's Anton Dolin, the UK's Tim Robey, Germany's Verena Lueken, and France's Sebastien Jedor all awarded the film a full four-stars, meaning it has shot to the top of this year's grid and looks a good bet to retain its position come the end of the festival.
The day's other new entry, Andres Veiel's Beuys, registered a respectable 2.8, with one score yet to be tallied.
Screening today are Teresa Villaverde's Colo and Volker Schlondorff's Return To Montauk.