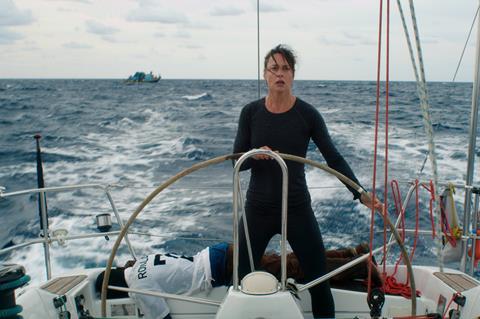 Wolfgang Fischer's Styx, the drama that won several prizes when it premiered at the Berlinale earlier this year, has been picked up for UK and Ireland distribution by recently-launched outfit 606 Distribution.
The Cornwall-based company has been set up by Pat Kelman, a filmmaker and actor, and acquisition and legal exec David Maddison.
It also has UK rights for the 2017 Venice premiere Hannah, starring Charlotte Rampling (dated for Feb, 2019), and Valérie Müller and Angelin Preljocaj's ballet film Polina (dated for Dec 21, 2018).
Styx premiered in Berlin's Panorama section, where it won a trio of prizes: the Heiner Carow Prize, the Prize of the Ecumenical Jury and the Europa Cinemas Label. It follows a female sailor who faces a moral dilemma when she encounters a sinking boat overloaded with refugees. The film is also in the final three for the European Parliament's 2018 LUX prize.
606 acquired the film from German sales outfit Beta Cinema.
Kelman commented that 606's modus operandi will be to "showcase significant festival hits that have slipped through the net". The company will release Styx in April 2019 and is planning a series of screenings accompanied by director Q&As.