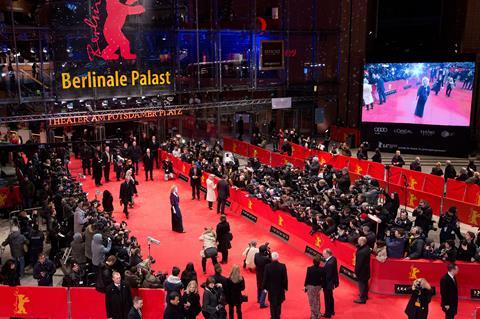 Torsten Neumann, co-founder and director of the Oldenburg International Film Festival since 1994, has become the latest name to be connected with the ongoing quest for a successor to Berlinale director Dieter Kosslick from May 2019.
Neumann, who is currently planning the 25th anniversary edition of his festival for this September, has hosted such international guests as Nicolas Cage, Mira Sorvino, Jim McBride, Matthew Modine, Alexandre Rockwell and Lou Diamond Phillips as well as leading lights from the local German industry – from Nicolette Krebitz through Jürgen Vogel and Oskar Roehler to Corinna Harfouch – to an event which has often been labelled the "German Sundance" for its focus on and dedication to independent filmmaking.
Neumann's name joins an "unofficial wishlist" of suggestions for the artistic director, which has included - at various stages - such local industry figures as film funders Kirsten Niehuus and Petra Müller as well as Filmfest München director Diana Iljine and X Filme Creative Pool's Manuela Stehr, or actress Tilda Swinton and Bero Beyer, director of the International Film Festival Rotterdam.
According to some industry observers, it is now being speculated that the post of a future festival manager might be filled internally from within the ranks of the Berlinale's current staff.
State Minister for Culture and the Media Monika Grütters has reportedly been having meetings with a number of potential candidates since the Berlinale in February, although no names have been publicly divulged.
Speaking to the Berlin daily newspaper Der Tagesspiegel last month, Grütters dismissed any suggestion that she had been late in beginning the search for a successor to Kosslick who turns 70 at the end of this month.
"I have been occupied with this for more than a year and have had countless talks with candidates and with experts at home and abroad," she declared. "But I am not keeping a public record of this. Much as I sympathise with many people's desire for transparency – headhunting demands discretion. Everything else would be frivolous and disavow every candidate."
Speaking of working with the group of experts who have advised on the possible candidates for a successor, Grütters noted that there were "also prominent voices who said that they would recommend somebody for the future who is 'less smart' and 'not too soft'. Somebody who really says what's at stake and doesn't always try to please everybody."
The State Minister added that she was "confident" of "meeting the self-imposed goal and being able to make a proposal that will be ready for a decision by the summer" for a successor to Dieter Kosslick in a year's time.