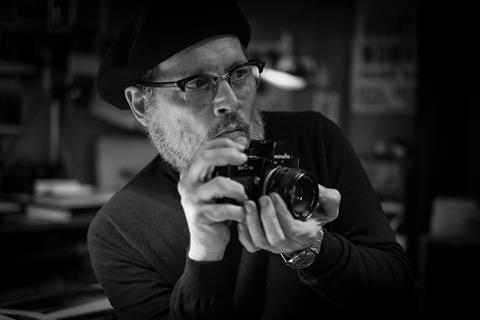 The Berlin International Film Festival (Feb 20-Mar 1) has unveiled the first batch of titles for its Berlinale Special strand.
Among the new films is the world premiere of Andrew Levitas' Minamata, which stars Johnny Depp as Life magazine photographer W. Eugene Smith. HanWay is handling sales on the project, with Hiroyuki Sanada, Minami and Bill Nighy co-starring.
Another world premiere is Agnieszka Holland's Charlatan, which tells the true story of healer Jan Mikolasek, played by Czech star Ivan Trojan.
The section also includes world premieres of Jia Zhang-ke (Ash Is The Purest White) documentary Swimming Out Till The Sea Turns Blue and Last And First Men, from renowned Icelandic composer Jóhann Jóhannsson, who died in February 2018. The latter is a multimedia work based on the cult science fiction novel by Olaf Stapledon and is narrated by Tilda Swinton.
Finally, Nanette Burstein's Hilary Clinton docuseries, Hilary, will receive its international premiere. The Hulu project will launch at Sundance later this month.
The five projects join the previously announced Berlinale Special title Pinocchio, directed by Matteo Garrone and starring Roberto Benigni.
Further titles will be announced in the coming weeks.