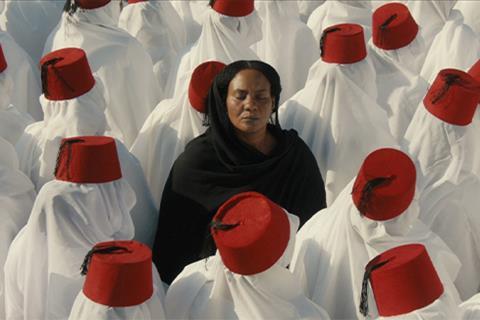 The Berlinale's World Cinema Fund (WCF) is to provide a combined €344,000 in finance to seven international projects.
In its latest funding round, the WCF has recommended production funding for six projects from Burkina Faso, Chile, Egypt, Democratic Republic of Congo, Senegal and Colombia. The fund has also recommened providing distribution funding for the August 25 German release of Sudanese film You Will Die At Twenty.
The Berlinale's funding initiative was set up in 2004 to help diversify German cinema and support projects from areas of the world with less filmmaking infrastructure. It's run by the German Federal Cultural Foundation and the Berlin International Film Festival, in cooperation with the German Federal Foreign Office, with further support from the Goethe-Institut.
Making up the jury was documentary film producer Marta Andreu (Spain), producer Zsuzsanna Kiràly (Germany / Austria), curator Viola Shafik (Germany / Egypt) and Vincenzo Bugno (Italy / Germany), the head of the WCF. Additionally, the jurors for WCF Africa are the producer, festival director of the pan-African film festival FESPACO and the Berlin festival Afrikamera, Alex Moussa Sawadogo (Burkina Faso) and the Berlinale delegate for Sub-Saharan Africa Dorothee Wenner (Germany).
Four previously WCF funded films will screen at this year's Venice Film Festival, which rus from August 31 - September 10. Makbul Mubarak's Autobiography, Lav Diaz's When The Waves Are Gone and Laura Citarella's Trenque Lauquen are competing in the Horizons section while Theo Montoya's Anhell 69 will play in Critics' Week.
The funding programme for WCF Europe will be announced in early September.
WCF Production Funding
Al Djanat (Burkina Faso) documentary
Dir Aïcha Boro
Prods Les Productions Metisées, Aïcha Boro and Merveilles Productions, Faissol Gnonlonfin
Funding €30,000
Intended additional funding by WCF ACP €60,000
Los Ángeles (Chile)
Dirs Joaquín Cociña and Cristóbal León
Prods Globo Rojo Films, Catalina Vergara
Funding €30,000
The Settlement (Egy)
Dir Mohamed Rashad
Prods Hassala Films, Hala Lotfy
Funding €30,000
Un Reptile Par Habitant (Congo-Senegal)
Dir Zeka Laplaine
Prods Bakia Films (Congo), Zeka Laplaine and Set Bet Productions (Senegal), Sokhna Sene
Funding €40,000
Intended additional funding by WCF ACP €80,000
Yo Vi Tres Luces Negras (Col-Ger)
Dir Santiago Lozano
Prods Contravía Films (Col), Óscar Ruíz Navia and Autentika Films (Ger), Paulo Roberto de Carvalho and Gudula Meinzolt
Funding €36,000
My Favourite Cake (Iran-Ger)
Dirs Maryam Moghaddam and Behtash Sanaeeha
Production Honare Khiyal (Iran), Behtash Sanaeeha and Watchmen Productions (Ger), Christopher Zitterbart
Funding €30,000
WCF Distribution Funding
You Will Die At Twenty (Mit 20 wirst du sterben) (Sudan-Ger)
Dir Amjad Abu Alala
Distribution missingFILMs Acrivulis & Severin (Ger), Christos Acrivulis
Funding €8,000