The second edition of Berlin Film Festival's EFM Horizon conference, expanding to five days in 2018, has revealed the key topics that will be in focus this year.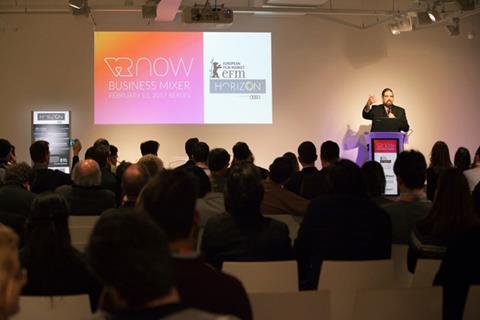 The event, which explores the future of the film business and pioneering developments in the entertainment sector, will focus on four key topics: blockchain, diversity, virtual reality, and artificial intelligence.
Running Feb 16-20 at Berliner Freiheit, the conference will feature keynotes, talks and workshop events.
This year, the EFM Industry Debates programme is being folded into Horizons for the first time – themes to be explored include the future of the sales business, in cooperation with Screen International, the financing and monetisation of virtual reality content, and a session titled Why Diversity Matters.
VR will be a key topic at EFM Horzion. The VRNEXT Investors Club will bring together investors, producers, distribution representatives, tech experts and creatives to address a number of questions regarding the financing, practicality, technology and storytelling of VR content. A VR NOW Summit will also be held made up of keynotes, presentations and talks on the subject.
Further events include EFM Startups, a market initiative that presents film industry delegates with ten selected film start-ups, and Propellor FilmTech Hub, which is retuning in 2018 for its second edition.