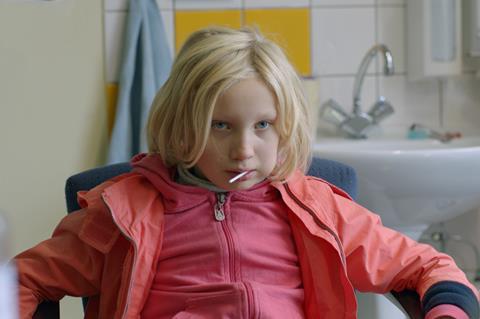 Beta Cinema has picked up international rights to German writer-director Nora Fingscheidt's highly-anticipated feature debut System Crasher which will make its world premiere in Competition at the Berlinale next month.
The film stars Helena Zengel as an adorable but wild nine- year-old girl who has already become what child protection services call a 'system crasher', driving everyone around her to despair. It is produced by kineo Filmproduktion and Weydemann Bros. with Oma Inge Film and ZDFDas kleine Fernsehspiel unit,
Fingscheidt and producer Jonas Weydemann attended the Les Arcs Works in Progress showcase last December where they showed eight minutes of footage from the film and won the main TitraFilm Award which came with postproduction services to the value of €10,000. Beta won the ensuing bidding war for rights.
"Benni just didn't let us go for weeks," said Tassilo Hallbauer, vice president of sales and acquisitions at Beta Cinema, of the grip the film had on the company. "It's easy to say we have barely ever seen a director exploring the complicated and varied psyche of a child in that much detail."
Berlin-based Port au Prince Pictures is releasing System Crasher in German cinemas in autumn 2019.