Historical thriller secures deals out of Toronto.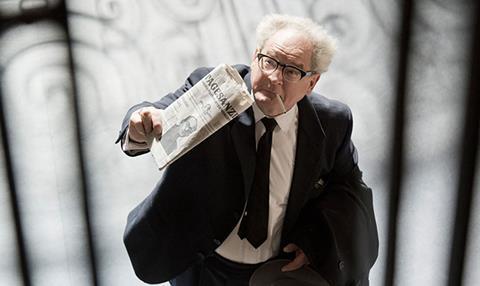 Beta Cinema's The People vs. Fritz Bauer has scored a series of sales out of the Toronto International Film Festival.
Lars Kraume's riveting historical thriller, which won the audience award at Locarno, has been acquired by Italy's Valerio de Paolis Cinema, Caramel (Spain), Cineart (Benelux), Scanbox (Scandinavia), Strada Films (Greece), Lev Cinemas (Israel), Alfa Films (Argentina), and New Select (Japan).
As previously announced ARP has acquired France and LookNow! Switzerland.
Advanced negotiations are underway with distributors from the US, according to Beta.
The film stars German actors Burghart Klaussner (The White Ribbon) and Ronald Zehrfeld (Phoenix) and chronicles the efforts of German district attorney Fritz Bauer to bring Nazi war criminal Adolph Eichmann to justice.
The People vs. Fritz Bauer is produced by Thomas Kufus' zero one film in co-production with Terz Film, WDR, HR and ARTE.
German distributor is Alamode.