Deborah Williams to support roll out of 'Three Ticks' diversity initiative across all BFI funding activity.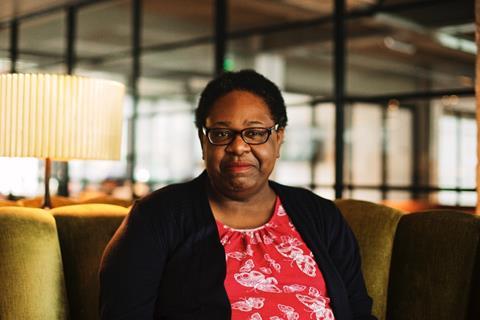 The BFI (British Film Institute) has appointed Deborah Williams to the new role of diversity manager.
Williams commences her role at the BFI on June 1 to help push forward its diversity agenda and augment the Three Ticks initiative across all BFI funding activities.
Joining the BFI from Arts Council England (ACE) where she was senior officer, policy and research, equality and diversity, Williams will sit within the BFI Film Fund team and report directly to Film Fund director Ben Roberts.
Developed by the BFI and backed by UK producers' association Pact, Three Ticks requires all recipients of BFI Lottery film production funding to demonstrate commitment to encouraging diverse representation across their workforces, creating opportunities for training and skills development and on-going career progression, and advancing the portrayal of under-represented stories and groups on screen.
Williams' responsibilities will include working with BFI head of production Fiona Morham to support producers of BFI-backed productions – of which there are an average of 25-30 per year – to implement the Three Ticks guidelines.
Roberts said he had been encouraged to see the industry engage with the Three Ticks guidelines introduced last year and said Williams had an "inspiring approach to diversity which is constructive and enabling".
"Deborah's appointment is the most important next step for us in supporting the implementation of the guidelines and working with the industry on addressing perceived challenges to diversity, as well as supporting us here at the BFI as we strive to diversify the UK's filmmakers, the kind of stories told on film, and the audiences who enjoy them," he added.
Williams said the BFI had "set the tone and shown real leadership around diversity in the industry".
"Developing the three ticks, working with partners and supporting the industry as it rethinks and reimagines the world around us on film is an opportunity that I relish and am greatly looking forward to embracing," she said of her new role.
In addition to supporting BFI Film Fund awardees, Deborah will work with the BFI's partners and a broad range of companies and organisations from across the UK film sector to look at and address the opportunities, issues and barriers to diversity.
She will also play a key role in the roll out of the Three Ticks guidelines across all BFI Lottery funding streams, and will consult with the BFI on its own activities.
At Arts Council England, Williams' role involved equality analysis across all funding programmes, policies and programmes of work as well as devising and delivering in-house training to support colleagues in ensuring the organisation's compliance with the Public Sector Equality Duty (PSED) as well as working with colleagues and National Portfolio Organisations to embed the creative case for diversity across the arts sector.
She previously worked as a consultant and producer across the arts, public and private sectors, as well as running independent theatre production company, Reality Productions which involved writing, producing and presenting shows in the UK and Europe, US and Australia.
Since being introduced in September 2014, all of the feature film productions supported by the BFI, which include Andrea Arnold's American Honey starring Shia LaBeouf, Pete Travis's City of Tiny Lights starring Riz Ahmed and Andrew Steggall's debut feature Departure, have been required to engage with the Three Ticks guidelines and qualify under the scheme.
More details of the BFI's Three Ticks guidelines can be found here: www.bfi.org.uk/diversity