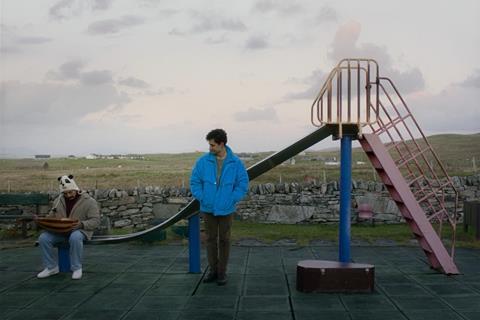 The BFI has awarded more than £470,000 ($607,000) to a raft of UK sales companies impacted by the Covid-19 pandemic.
Twenty-six sales outfits will receive support from the BFI Covid-19 UK Sales Company Organisational Fund, which aims to help firms hit by costs arising directly from new ways of working, which have emerged as a result of the virus crisis in relation to film sales.
Scroll down for full list of companies
The fund, which the BFI is allocating from National Lottery money, has allocated the maximum award of £25,000 ($32,000) to seven companies including Cornerstone Films, Embankment Films, Film Constellation, Metro International, Mister Smith Entertainment, Rocket Science Industries and Westend Films.
It is intended to cover costs that cannot be covered by funds available from the UK government or other sources.
The successful companies, which were required to demonstrate how they contribute to the UK film industry, will use the funds to support activity such as: creating digital marketing solutions to engage buyers; technical systems to enable international deliveries; and equipment and training to enable staff to work remotely. The awards will support companies with costs until January 2021.
While production in the UK has resumed with safety measures in place, sales companies have been hit by the impact on international markets, which have been cancelled or moved online such as the Cannes and the upcoming American Film Market (AFM). UK films to have been launched by UK sales companies in 2020 include Protagonist Pictures' Limbo which was part of the Cannes Official Selection label and has gone on to screen at Toronto, San Sebastian and London to date.
Charlie Bloye, chief executive of Film Export UK, said the challenge facing sales companies are "really severe" but this latest round of support would help them "refresh their toolkit and make the most of opportunities to connect with global distributors online".
The BFI's Film Export Fund remains open to applications from sales agents to support UK titles selected to premiere at eligible festivals. The BFI's International Fund supported the first virtual UK Film Centre at Cannes and worked with Film Export UK to support sales activities at the hybrid Toronto International Film Festival.
The BFI previously established a package of support for individuals, organisations and businesses across the sector that have been most impacted by Covid-19 and is also continuing to work with industry and government to develop and implement a sector-wide strategy for recovery.
Initiatives that have resulted from the work of the BFI's Screen Sector Task Force and members include support for independent cinemas as part of the UK government's £1.57bn Culture Recovery Fund; creating guidance for production to restart and cinemas to reopen; the quarantine exemption for cast and crew; and the government-backed £500m Film and TV Production Restart Scheme to help productions across the country that have been halted or delayed by an inability to obtain insurance for Covid-19 related risks to get back up and running.
BFI COVID-19 UK Sales Company Organisational Fund Awards
All Media Partners International, £24,000
Bankside Films, £7,750
Carnaby International Sales & Distribution, £14,000
Celsius Entertainment, £20,000
Cornerstone Films, £25,000
Dogwoof, £16,440
Embankment Films, £25,000
Evolutionary Films, £15,464
Film Constellation, £25,000
Film Republic Sales, £10,000
Film Seekers, £20,000
GFM Films, £15,000
Goalpost Film, £7,500
Kaleidoscope Film Distribution, £20,000
Legacy Rights, £15,000
Met Film Sales, £15,999
Metro International Entertainment, £25,000
MFH London, £10,000
Mister Smith Entertainment, £25,000
Parkland Pictures, £15,000
Protagonist Pictures, £20,000
Reason8 Films, £20,000
Rocket Science Industries, £25,000
SC Films International, £20,000
Screenbound International Pictures, £10,000
WestEnd Films, £25,000