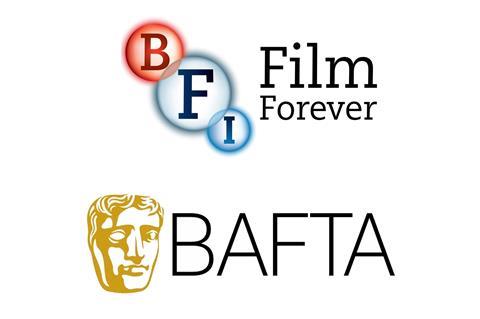 The British Film Institute (BFI) and the British Academy of Film and Television Arts (Bafta) have teamed up to launch a series of bullying and harassment principles and guidelines that they hope will address "significant knowledge gaps" regarding workplace conduct and will help offer more support to victims.
The initiatives have been developed with buy-in from organisations including Bectu, Pact, the Production Guild, Women In Film & TV, and the UK Screen Alliance.
After reports emerged last autumn that revealed numerous high-profile instances of sexual harassment across the global film industry, industry-leading organisations such as the BFI and Bafta have been pressured to step in and help to address what many consider to be an ingrained culture of misconduct.
Work began in Autumn on the principles, with government body ACAS (The Advisory, Conciliation and Arbitration Service) drafted in to offer guidance on the creation of the documents – the published guidelines are modelled on ACAS' own set of workplace principles.
As part of the initiative, the BFI and Bafta will offer training to companies so that they can have in-house provision for incidents. The suggestion is for there to be two designated workers per organisation (or film set) who will be trained "to handle issues and allegations [and to] ensure workers understand their rights and know how to seek help and support". The organisations are consulting with several potential partners to deliver the training and The Production Guild is assisting in an advisory capacity to help work out logistics.
Additionally, a film and TV support line is being launched by the Cinema and Television Benevolent Fund (CTBF), in partnership with the Production Guild and the BFI, that will offer free advice to victims of harassment and bullying and will be operated by professional staff on a 24/7 basis.
Alex Pumfrey, CEO of the CTBF commented: "Film and TV can be an amazing industry to work in. However, the horrifying revelations of harassment and abuse in our industry adds to the under-reported incidence of stress, anxiety, health and mental health issues, and financial difficulty that can affect anyone.
"As the charity supporting those working in film, cinema and TV, we know just how devastating these experiences can be for individuals - and damaging to our industry as a whole. This this will be a vital resource for those in times of need."
Those initiatives will be instigated from April, when the BFI will also roll its new principles into its pre-existing diversity standards, which are already a contractual part of any money given out by the Institute through its various channels such as the production and distribution funds and the Film Audience Network.
In essence, from April, any companies or individuals that receive money from the BFI will have to adopt the new set of bullying and harassment principles, which cover eight points ranging from "ensuring that processes are in place for the reporting and investigation [of incidents]" and "creating and maintaining an inclusive workplace that is positive and supportive".
Amanda Nevill, BFI CEO, commented: "This clear and simple guidance is for all, and in also becoming part of our diversity standards – which we strongly encourage all sections of the industry to adopt – it is an important step in becoming the industry I believe we all truly aspire to be: inclusive, fair, open and offering opportunity equally to everyone."
Film4 has already adopted the BFI's diversity standards, and Bafta has committed to make them part of the eligibility criteria for its British categories – outstanding British film and outstanding debut by a British writer, director or producer – from 2019.
Amanda Berry, Chief Executive of Bafta added: "These principles and guidance are the result of a monumental cross-industry effort in the face of some difficult truths. We believe that everyone has the right to work in a safe professional environment. It is essential that there is a shared understanding of respectful, inclusive working practices that enable everyone to succeed."
Click here to read the full set of principles.
Wider industry implementation
One of the significant challenges facing the BFI and Bafta is implementing the principles and guidelines across the wider industry, including companies and individuals not directly aligned with either organisations.
Jennifer Smith, who was appointed as the BFI's head of inclusion in April 2017, told Screen that the issue is "everyone's responsibility" and that a "joined up approach" is the only way forward to tackle these "absolutely unacceptable issues".
Smith says that after she joined the BFI, it was immediately obvious to her that there were "significant knowledge gaps about inclusion" and that the "inclusive workplace" outlined by the principles will be an essential part of addressing a sea change in workplace culture. "We've developed them as a resource for the industry to use - we want to embed it into the culture," she commented.
She acknowledged that the freelance nature of the film industry made the implementation of overarching principles a challenge, but added that she believes "people are ready for change". Once the guidelines become commonplace on film shoots, workers can take that knowledge with them from production to production, she said.
Smith added that she was "heartened by how many partners have gotten behind [the principles]". During the consultation process, the BFI and Bafta have worked with Women In Film & Television UK (WFTV), The Production Guild, Equity, BECTU, CTBF, the ICO, UK Screen Alliance, BBC Films and Creative England. Smith added that member-led organisations such as the Film Distributors' Association and the UK Cinema Association have also been a part of the dialogue, which has also involved direct discussions with film professionals.
The BFI is aiming for the newly-published principles to exist alongside pre-exiting workplace guidance documents published by the likes of the BBC, Bectu and The UK Casting Directors' Guild. "This is about plugging gaps," commented Smith.
Companies that don't benefit directly from BFI funding can also go one step further and sign up to adopt the BFI's diversity standards, which the new principles will become a part of, Smith suggested.
The future
After being implemented from April, the BFI will conduct a six-month review into the successes and failures of the principles, including further consultations with industry bodies and film professionals. This will be followed by on-going reviews at six-month intervals. "This is the first mark. We'll develop and evolve it, it needs to be a permanent part of the landscape," added Smith.
Tim Hunter, director of learning and new talent at Bafta, explained that the organisations are considering whether to implement a wider sign-up process for all film companies across the UK, but that it is not known yet how that will work.
Hunter suggested that for now, companies can show support by adding the guidelines to official websites. For film shoots, he encouraged a meeting to be held at the start of production "to outline the environment that you want to create on set".
A further way to encourage permanent changes to workplace culture across the industry will be to offer appropriate training to young people looking to begin their careers, said Smith, who noted that the BFI is working with Creative Skillset on making harassment and bullying a part of its professional training initiatives (including in its Skills Passport programme which launches this Spring). "We're trying to give future generations coming into the industry a real sense of what is and isn't acceptable," added Smith.
Margot James, UK minister for digital and the creative industries commented: "Everyone has the right to feel safe at work and people can only thrive when they operate in a respectful and tolerant environment so that they can make the most of their creative talents. I welcome the BFI's anti-bullying and harassment guidance and the collective efforts of the wider sector which is an important first step to ensure change."
A selection of high-profile figures have also lent their support to the new principles, including producers Barbara Broccoli, Alison Owen, and Rebecca O'Brien, Pact chief executive John McVay, Women in Film & Television (UK) chief executive Kate Kinninmont, and actors Emma Watson, Gemma Arterton, and Gemma Chan.