Will Evans, the veteran industry lawyer and current director of business affairs and film finance at the BFI, is retiring at the end of June.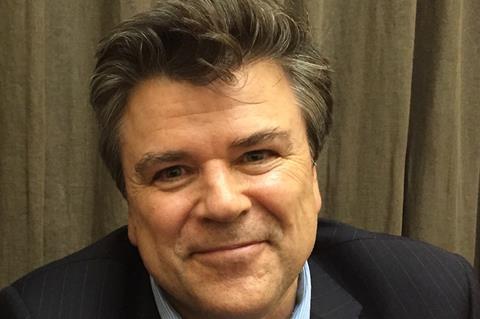 Evans has been a film industry lawyer for close to 40 years, during which time he has held positions at THORN EMI Films, Embassy Home Entertainment, Polygram Films, Majestic Films, Intermedia Films, and the UK Film Council.
He joined the BFI's executive committee in April 2011. Throughout his 16 years at the BFI and Film Council he has played a key role in the distribution of National Lottery funding into UK film.
The BFI will not be immediately looking for a direct replacement for Evans' position but will be considering long time options for the team.
"Will's razor sharp brain and eye for detail combined with his courageous and highly tuned moral compass make him an unassailable defender for early producers, and a force for good in the industry. I have loved working with him, and have learnt so much from him. He has been a generous and big-hearted colleague, who we will all miss," commented BFI CEO Amanda Nevill.
"Will is the superman of British independent film - fighting for truth, justice and the producer equity entitlement. We'll all miss him day to day, but his impact on the way we all do business will be lasting. He has been a great friend at the BFI," added BFI Film Fund director Ben Roberts.
Further industry well-wishers included Geraldine Atlee from BBC Films who said, "Will is a man of honour and integrity. His vast experience and wise counsel will be very much missed."
"Will has been a big figure on the UK film financing scene, always an anchor to reality and probably the biggest bullshit detector in the business. We will all miss his forthright interjections," added James Shirras from Film Finances.