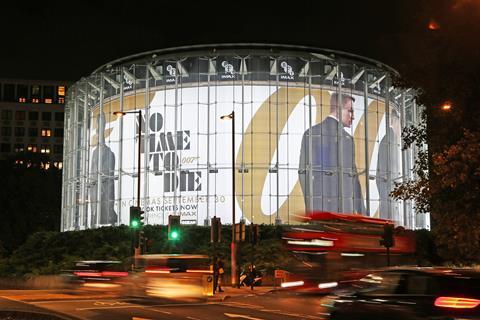 The British Film Institute (BFI) will be the sole operator of the BFI Imax, situated in London's Waterloo and home to the UK's biggest cinema screen, from July 19 2022, after the 10 year concession agreement with Odeon comes to an end.
BFI Imax will join BFI Southbank as a flagship BFI cinema venue in London. It will be fully operated and programmed in-house again by the BFI.
After a short period of closure, BFI Imax will re-open its doors to audiences on July 22, with titles programmed including Marvel Studios' Thor: Love and Thunder, Bullet Train and Nope.
BFI Imax will undergo a major re-launch later in 2022, with the new plans and vision to be announced in the autumn.
The BFI Imax originally opened in 1999, with Odeon coming on board to operate the cinema in 2012.