Events will include an international tour of British Shakespeare films and a nationwide simulcast of Ian McKellen's Richard III.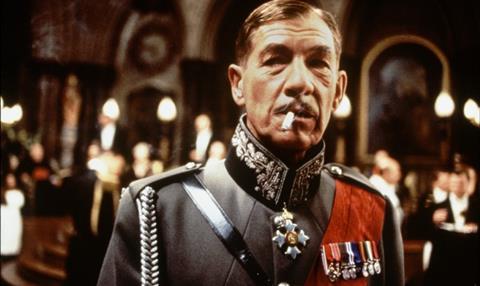 The BFI has launched Shakespeare on Film, a programme of events and film screenings to take place throughout 2016 marking 400 years since the playwright's death.
The programme includes an international tour of 18 British Shakespeare films to 110 countries, including Cuba, Iraq, Russia and the US, supported by the British Council.
On April 28, Ian McKellen will present a screening of his 1995 film Richard III in cinemas across the UK. An on-stage discussion with McKellen and director Richard Loncraine will take place at BFI Southbank and will be simulcast around the country after the film.
McKellen will also travel to the Shanghai International Film Festival on June 11 to take place in a Shakespeare-themed event.
Also part of the season are the previously announced 4K restorations of Franceo Franco Zeffirelli's Romeo And Juliet and Akira Kurosawa's Ran, the latter will have a run at BFI Southbank and is being released by Studiocanal and the Independent Cinema Office UK-wide from April 1.
Other Shakespeare on Film events and screenings will take place in New York, Poland, India and sub-Saharan Africa across 2016.
Robin Baker, the BFI's head curator, said: "No writer has had greater impact on cinema – or inspired more films. The BFI National Archive looks after the world's largest collection of film adaptations of his work so I'm delighted that so many of them are going to be shared with audiences across the world in cinemas, online and on DVD."
Briony Hanson, director of film at the British Council, added: "The Shakespeare on Film tour will be the most ambitious touring film programme that the British Council has ever offered and our aim is to ensure that Shakespeare Lives in each of the 110 countries in our network."