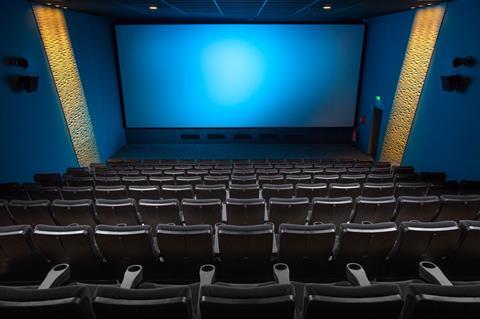 The BFI has unveiled a new exhibition fund for independent cinemas across the UK, which aims to encourage more diverse film programming as venues reopen during the Covid-19 pandemic.
The BFI FAN Film Exhibition Fund will support cinemas, arts centres, festivals and community groups looking to deliver a broad range of cultural programming and reconnect with audiences.
More than £630,000 will be available through the fund to more than 1,200 members of FAN, which comprises eight film hubs managed by film organisations across the UK. Individual grants are capped at £10,000. The fund launches today, for activity set to take place from mid-October to March 2021. The deadline for applications is September 30.
It follows the opening of a £30m Culture Recovery Fund for Independent Cinemas in England last week, which is aimed at supporting venues with costs around health and safety, upgrading to contactless payment systems, and resilience funding, as these theatres look set to operate at a lower capacity post-lockdown.
The new fund is available UK-wide and focuses on ensuring diverse content is programmed at independent cinemas.
It is aimed at enabling FAN members to deliver a broad range of programming once they restart, ensuring British and international independent cinema is available to audiences all over the UK.
Other priorities of the fund include incentivising exhibitors to embed inclusion and environmental sustainability into their approach to reopening.
Drive-ins will not be supported through this fund and online activity will only be a priority when accompanied by 'in-venue' work.
Ben Luxford, BFI's head of UK audiences, said: "We know the best place to watch film is on the big screen, but the UK's many indie venues and smaller exhibitors also serve as vital cultural spaces where audiences can connect with their local community, make new and surprising discoveries and be inspired by this most accessible art form in a communal setting.
"With the generous support of Government and National Lottery, our wealth of film exhibitors can be in a position to restart activity, and this funding is there to support them – to continue being brave with their programming choices and to best serve audiences wherever they live in the UK."
The first BFI FAN Resilience Fund opened in April, shortly after cinemas across the UK were forced to close due to the coronavirus outbreak, offering £1.3m in emergency funding to exhibitors in critical need as they faced months of closure.