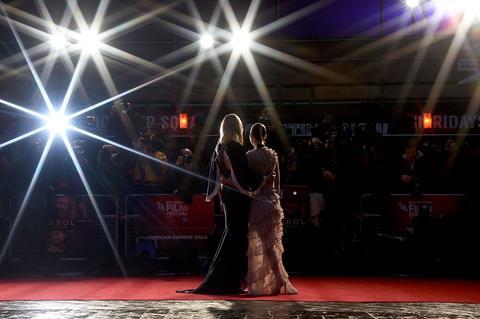 The BFI has appointed DDA to handle the PR and publicity campaign for the London Film Festival's main programme, competitive sections, awards and events. The festival runs from October 10-21.
Rob Deacon will be DDA's head of press for the new brief, which was previously managed by Four Colman Getty.
DDA already handles the LFF headline galas contract, which has been renewed for three years until LFF 2020 and sees Kate Hudson return to DDA as head of press.
The BFI have also appointed Mia Farrell in a permanent role as BFI festivals PR manager. Farrell previously worked on the festival in-house on a temporary contract in 2017, as well as agency-side. She will report to BFI head of press and PR Judy Wells, and work with LFF artistic director Tricia Tuttle.
The BFI will now handle LFF press accreditation and media management for the LFF press and industry screening programme in-house. Farrell's role incorporates other BFI festivals including BFI Flare: London LGBTQ+ film festival.
In December 2017 LFF artistic director Clare Stewart announced she would take a year-long sabbatical from her position, with former deputy head of festivals Tricia Tuttle stepping into the role of interim artistic director for the 2018 festival.