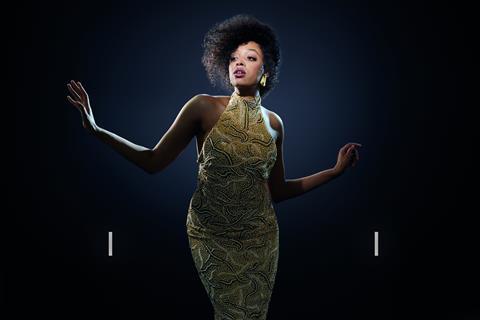 The BFI London Film Festival is to launch a new strand titled LFF Expanded, which will be dedicated to virtual, augmented and mixed reality experiences.
The first edition will run from October 7 to 18, parallel to the main festival, and will feature 20 immersive and 360-video works. A series of live talks and events will also be scheduled. The titles will be announced alongside the LFF's main programme on September 8.
A large-scale physical installation had been planned to host LFF Expanded but the ongoing pandemic and resulting social distancing regulations has instead seen the creation of a virtual exhibition space, titled The Expanse.
Built by VR firm INVR.SPACE, the Expanse will feature a virtual gallery to access the projects and a virtual theatre, which will house live talks and events during the festival.
It can be accessed using Oculus Quest headsets but the festival will also make a number of headsets available at their BFI Southbank venue for those without the technology at home. There will also be a 2D browser version of the platform, which will feature the theatre events.
Additionally, the LFF will stage an opening event within the Expanse, and a dedicated XR and Immersive Audience Award will be announced at a virtual awards ceremony on the closing day of the festival.
National Theatre partnership
LFF Expanded has also partnered with the National Theatre and its Immersive Storytelling Studio to present VR immersive experience All Kinds Of Limbo. This will be available to audiences at BFI Southbank and international audiences virtually for the first time.
The VR experience, inspired by National Theatre director Rufus Norris' production of Small Island, uses immersive technologies and a 3D-captured performance to explore musical genres including reggae, grime, classical and calypso, reflecting the historic influence of West Indian and black culture on the UK music scene.
The National Theatre will deliver the exhibition together with LFF in future years.
The strand has been overseen by LFF XR and Immersive Programmer Ulrich Schrauth who said: "While the inaugural XR programme for the BFI London Film Festival will look different than what we had originally envisioned, out of necessity sometimes comes innovation.
"Shifting the full artistic programme into the virtual realm makes it even more accessible for all kinds of audiences and creates new opportunities for creative formats and artistic impression."
LFF director Tricia Tuttle added: "This new programme of XR, immersive and interactive works will sit alongside our film programme, as we also expand to include series, television and episodic filmmaking.
"We are eager to create a platform for showcasing brilliant new work at the festival that reflects the blurring boundaries of many of these visual storytelling forms and a future in which creators move with increasing ease between them."