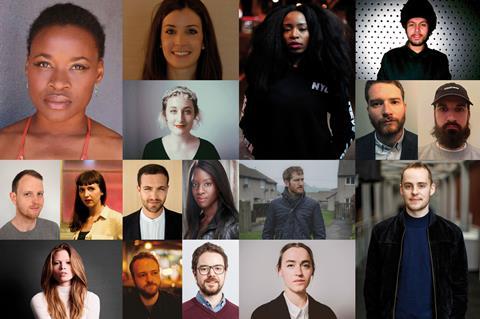 The British Film Institute (BFI) has named the 17 filmmakers who will participate in its NETWORK@LFF professional development programme during this year's London Film Festival (LFF).
Running October 4-9, the initiative, which selects emerging filmmakers who are "pushing the boundaries of narrative and form" through their work, will see participants take part in a programme of masterclasses, screenings, networking and one-on-one sessions with visiting international filmmakers.
Visiting directors this year include Luca Guadagnino (Call Me By Your Name), Cory Finley (Thoroughbreds), Rungano Nyoni (I Am Not A Witch), Marco Dutra (Good Manners), and John Trengove (The Wound).
Now in its fourth year, the NETWORK@LFF programme has previously featured eight filmmakers who have films in this year's LFF programme, including Nyoni and Lucy Cohen (Kingdom Of Us).
The 17 selected filmmakers for 2017 are:
Adura Onashile – Writer
Harry Lighton - Writer/Director
Irune Gurtubai – Producer
Jenn Nkiru – Director
Julia Brown – Director
Mark Chapman - Writer/Director
Moin Hussain - Writer/Director
Morayo Akandé – Writer
Omar El-Khairy – Writer
Patrick Campbell – Producer
Prano Bailey-Bond - Writer/Director
Rory Waudby-Tolley - Writer/Director
Ruth Paxton - Writer/Director
Sarah Butcher – Producer
Sean Dunn - Writer/Director
Simon Cartwright - Writer/Director
Trim Lamba – Writer/Director