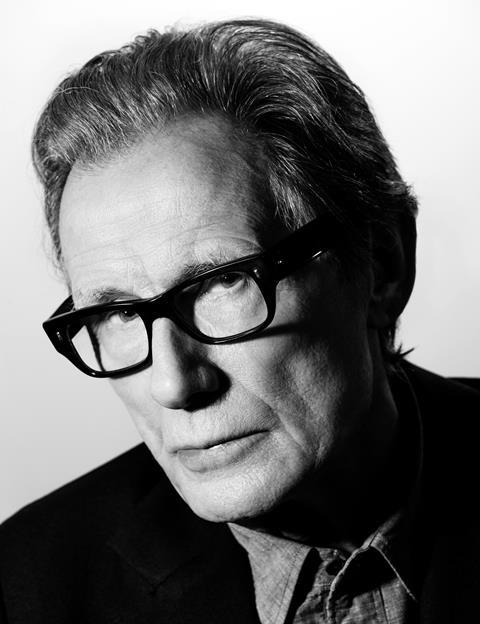 Bill Nighy and Sex Education breakout Aimee Lou Wood have signed to star in Living, an English-language adaptation of Akira Kurosawa's 1952 Japanese drama Ikiru, for the UK's Number 9 Films, Film4, and Ingenious Media.
The film will shoot on location in the UK next spring; Kazuo Ishiguro (novelist who wrote The Remains Of The Day, Never Let Me Go) is writing the screenplay, with Moffie filmmaker Oliver Hermanus to direct.
Stephen Woolley and Elizabeth Karlsen will produce for Number 9, with Ko Kurosawa of Kurosawa Productions as executive producer.
UK-based sales agent Rocket Science will open sales on the project at next month's American Film Market. Living has been developed with and will be funded by Film4 and Ingenious, in association with Kurosawa Productions
Set in London in 1952, the film is about a veteran civil servant, to be played by Nighy) who learns he has a fatal illness, and begins a quest to find meaning in his seemingly monotonous life. His attempts at debauchery in Brighton find limited success; it is when he returns to London and meets a young co-worker (Wood) that he learns how to face down his mortality.
"The notion of teaming Japan's greatest internationally renowned filmmaker, Kurosawa, with their greatest living author, Ishiguro, coupled with the tremendously talented Oliver Hermanus, is a producer's dream," said Woolley and Karlsen. "This is a film about how a small act can become a momentous event, and Bill Nighy's charm, wit and gravitas is perfect to spearhead the film, culminating in a tiny but epic gesture, which seems not only apt but crucially important for our current turbulent times."
The film marks the latest collaboration between Film4 and Number 9; they have previously worked together on 2015's Youth and Carol, and are currently in production on Eva Husson's Mothering Sunday.
It will be a fifth feature for South African director Hermanus, who debuted with Shirley Adams in 2009, and whose UK-South Africa Venice 2019 title Moffie was nominated for three Bifas including best director last year.