The first ever Tridens First Features competition will include 14 titles, alongside two out of competition.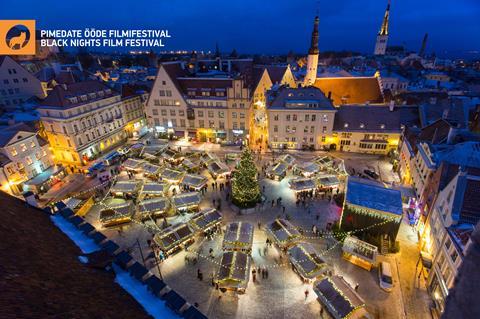 Scroll down for the full list
The 19th Tallinn Black Nights Film Festival (Nov 13-29) has revealead the line-up for the inaugural edition of its new programme: the Tridens First Features competition.
In total, there will be 14 world and international premieres shown, all helmed by debut directors, selected from diverse regions including Colombia, Australia and Iran.
The Colombian title be the world premiere of Delivery, the first feature from director Martin Mejira Rugeles. The film, shot on 16mm, follows a pregnant woman who lives in a remote village in a forest.
The Australian title is the international premiere of Pawno. Set in Melbourne, director Paul Ireland's debut looks at an eclectic selection of the city's inhabitants, all of whom are desperately looking for love.
The Iranian film, Two, is the directorial debut of actress Soheila Golestani. The feature follows a man who returns from Germany to his native Iran to sell his former home.
Golestani previosuly starred in Today, which played at Black Nights in 2014, winning the Firpresci prize and the Ecumenical Jury Prize.
Festival director Tiina Lokk said: "The festival was looking for the birth of an artist with an original and strong vision and the ability to engage the audiences with universally graspable messages."
Tridens First Features Competition
Anna - dir Jacques Toulemonde Vidal, France-Colombia [world premiere]
Don't Look At Me That Way (Schau mich nicht so an) - dir Uisenma Borchu, Germany [international premiere]
Ghost Mountaineer (Must alpinist) - dir Urmas E. Liiv, Estonia [world premiere]
Guarani - dir Luis Zorraquin, Paraguay-Argentina [world premiere]
Loev - dir Sudhanshu Saria, India [world premiere]
Lost in the White City - dir Gil Kofman, Tanner King Barklow, USA [international premiere]
Delivery (Nacimento) - dir Xavi Sala, Colombia [world premiere]
A.K.A Nadia - (Nadia Shem Zmani) - dir Tova Ascher, Israel-UK [international premiere]
Road-Movie - dir Martin Jelinek, Czech Republic [world premiere]
Food And Shelter (Techo y Comida) - dir Juan Miguel de Castillo, Spain [international premire]
Pawno - dir Paul Ireland, Australia [international premiere]
Staying Alive - dir Charlotte Blom, Norway [international premiere]
The Find (Находка) - dir Viktor Dement, Russia [international premiere]
Two (Do) - dir Sohelia Golestani, Iran [world premiere]
Snowy Road - dir Lee Naejong, South Korea [European premiere, Out of Competition]
All Three Of Us (Nous Trois ou Rien) - dir Kheiron, France [Baltic premiere, Out of Competition]