Relationship drama to shoot for five weeks in the UK.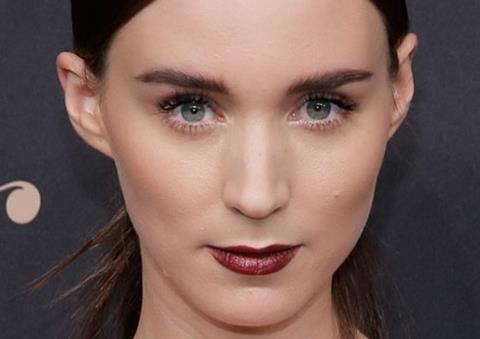 Principal photography has begun on Benedict Andrews' Blackbird andwill shoot for five weeks across the south of England.
Rooney Mara, who won Best Actress at Cannes last month for her role in Carol, will star opposite Ben Mendelsohn (Starred Up) in the relationship drama.
Based on playwright David Harrower's Olivier Award-winning play of the same name, it tells the story of Ray (Mendelsohn) who is confronted with his past when Una (Mara) arrives unannounced at his office.
Fifteen years earlier, the two had an illicit affair, for which Ray was arrested and imprisoned. He has since built a new life for himself; she is looking for answers.
Andrews said: "I am relishing the opportunity to bring this vital, highly-charged story to the screen. David has written a beautiful, brutal script and I have two outstanding actors in the roles of Ray and Una.
"The fragility and extremities of human experience are central to my work - and Blackbird is no exception."
It marks the Australian stage director's first foray into film, having previously overseen theatrical productions of A Streetcar Named Desire, starring Gillian Anderson and Ben Foster in London, and Sydney Theatre Company's
touring production of The Maids at the Lincoln Center Festival, New York, which starred Cate Blanchett and Isabelle Huppert.
Behind the camera talent on Blackbird includes director of photography Thimios Bakatakis, who worked with Yorgos Lanthimos on The Lobster and Dogtooth; production designer Fiona Crombie, who worked with Justin Kurzel on Snowtown and Macbeth; hair and make-up designer Jan Sewell (Everest); costume designer Steven Noble (The Theory of Everything); and editor Nick Fenton (Life, Submarine).

From film and theatre impresario Jean Doumanian and Patrick Daly for Jean Doumanian Productions, Blackbird is also produced by Maya Amsellem for WestEnd Films.
Executive producers are Kevin Loader, Sharon Harel and Eve Schoukroun of WestEnd Films, who will also handle international sales, and David Kosse and Sam Lavender for Film4. Celia Duval is co-producer.
Financial backing has been provided by Film4 and Creative Scotland.