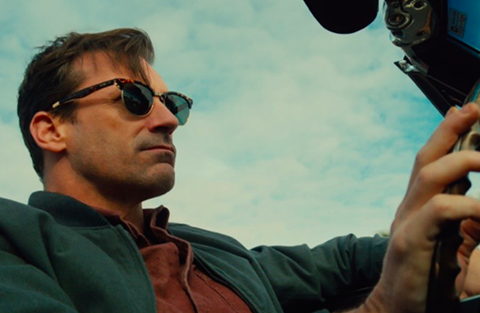 Bleecker Street has announced the release dates of its first five titles for 2018.
Mark Pellington directed Nostalgia (pictured) from a screenplay by Alex Ross Perry and the drama will open on February 16. The story examines the human process of finding solace through memory after loss and stars Jon Hamm, Ellen Burstyn, Catherine Keener and Bruce Dern.
Elizabeth Chomko's What They Had is set for March 16 and follows a family through crisis. Hilary Swank, Michael Shannon, Blythe Danner and Robert Forster star.
Anderson's Beirut (formerly High Wire Act) opens on April 13 and stars Jon Hamm as a US diplomat who must return to war-torn Lebanon to save a friend's life 10 years after he fled following a tragic accident. Rosamund Pike also stars.
Sebastian Lelio's recent Toronto premiere Disobedience opens on April 27 and stars Rachel Weisz as a New Yorker who returns to her Orthodox Jewish community in London for her rabbi father's funeral, whereupon she rekindles an old friendship.
Rachel McAdams and Alessandro Nivola also star in the Chilean director's first English-language feature, which he co-wrote with Rebecca Lenkiewicz.
Dominic Cooke's On Chesil Beach will open on June 15. Ian McEwan adapted the screenplay from his novel about a couple on honeymoon on the English seaside. Saoirse Ronan, Billy Howle, Emily Watson and Anne-Marie Duff star.