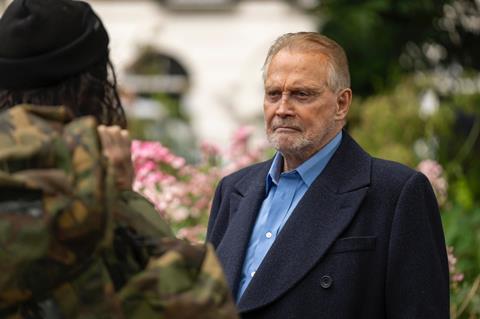 Bleiberg/Dimbort has struck deals in multiple territories including the US on Daniel Zirilli's Renegades, starring Nick Moran, Lee Majors and Danny Trejo.
The revenge thriller has sold to Saban (North America), Spirit Media (German-speaking territories), Eagle Films (Middle East), Daro (English-speaking Africa), New Select (Japan), Lumix (South Korea), MediaSquad (Eastern Europe) and Nos Lusomundo (Portugal).
The film follows a band of former Special Forces comrades who seek to avenge the death of their Green Beret friend after he is murdered by a London drug gang that has been threatening his daughter. Produced by the UK's Shogun Films, producer Jonathan Sothcott said work was underway on developing a sequel.
The cast also includes Louis Mandylor, Patsy Kensit, Ian Ogilvy, Billy Murray, Paul Barber, Jeanine Nerissa Sothcott, Michael Paré, Stephanie Beacham, Michael Brandon and Tommy 'Tiny' Lister.
Shogun Films' next project with Zirilli is contained US action siege thriller Crossfire, now in pre-production, with cast to be announced soon. It will be followed by Crackdown, which sees an unconventional US lawman teaming up with a Scotland Yard detective to bring down a ruthless European drugs gang.
The Bleiberg/Dimbort Cannes sales slate includes Boudica to star Olga Kurylenko, which is set for a Wales shoot this autumn, and remaining territories on In The Land Of Saints And Sinners, starring Liam Neeson.