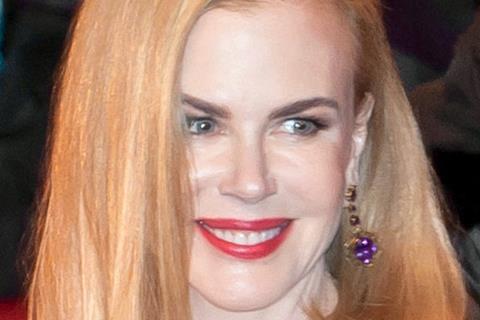 Bliss Media has picked up Chinese rights from Rocket Science to upcoming crime thriller Destroyer starring Nicole Kidman.
The deal concluded on the eve of AFM and is expected to be one of many on the hot package financed by 30WEST and produced by Automatik.
Principal photography is set to commence this month with Kidman in the lead as troubled LAPD detective Erin Bell. The Emmy winner for Big Little Lies is riding high and recently earned strong notices for The Killing Of A Sacred Deer, The Beguiled and Top Of The Lake: China Girl.
Girlfight director Karyn Kusama brings further buzz to the project, having recently made death cult thriller The Invitation and shot episodes of TV hits Billions, The Man In The High Castle, and Masters Of Sex.
In Destroyer, Bell is forced to confront her tragic past as an undercover cop when the leader of a California desert gang resurfaces. Automatik's Fred Berger is producing alongside screenwriters Phil Hay and Matt Manfredi.
Bliss Media's Wei Han brokered the deal with CAA on behalf of Rocket Science and said: "Destroyer is the kind of filmmaker-driven quality project that Bliss is known for and after reading the script, I knew we had to do it. We are delighted to have the opportunity to work with Rocket Science as well as 30WEST and the producers."
Bliss distributed Hacksaw Ridge in China where the war drama grossed more than $62m. The roster includes S.M.A.R.T. Chase starring Orlando Bloom. Bliss produced and financed that film, as it did on Deniz Gamze Ergüven's Kings and Pablo Larraín's Jackie.
Rocket Science's AFM sales slate includes Resistance, which will star Jesse Eisenberg as the legendary French mime artist Marcel Marceau.