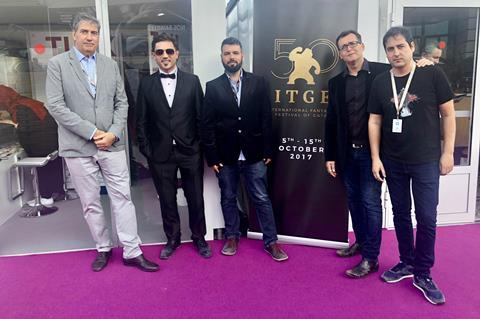 Luis Murillo is lining up to write an Argentina-Spain-New Zealand TV and feature remake of 1985 Argentinian miniseres The Black Octopus (El Pulpo Negro).
Murillo is teamng up with his son Lius Murillo Arias (the write of Antena 3 series El Internado) to adapt his original miniseries screenplay from the 1980s for contemporary times.
The project was announced at the Blood Window Showcase at the Cannes market and has the support of Sitges.
Rising Argentinian horror stars Luciano and Nicolás Onetti (Abrakadabra, What The Waters Left Behind, Francesca) will direct and the producers are 16:9 Cine and Black Mandala, with the support of Hernán Moyano and Roberta Sanchez, as well as Warner Bros, Haddock Films and Tornasol Films.
The original The Black Octopus is about an extortionist who persuades people to kill others and leave the figure of a black octopus beside their corpses.