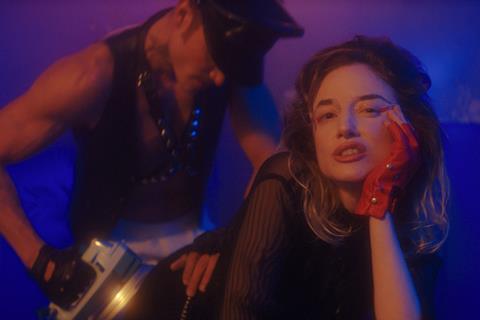 UK-based sales outfit Blue Finch Films has taken worldwide rights, excluding North America, to 1950s-set musical thriller Please Baby Please, directed by US filmmaker Amanda Kramer, ahead of Cannes.
The Rotterdam opening night film stars Andrea Riseborough and Harry Melling as a 1950s bohemian Manhattan couple who become the obsession of a local greaser gang after they witness a grim murder, resulting in the couple questioning their own gender and sexual identities. Demi Moore stars as the couple's upstairs neighbour.
Kramer's credits include Ladyworld and Rotterdam premiere Give Me Pity!.
The hyper-stylised musical was fully financed by Rivulet Films and produced by Rob Paris, Gül Karakiz, David Silver and Mike Witherill, with a script by Kramer and Noel David Taylor. Mike Chapman negotiated the deal on behalf of Blue Finch Films.
"I'm not at all interested in the preciousness of the 1950s most enduring iconography," said Kramer. "The American rockabilly subculture offers a grittier, grimier version of that buttoned-up decade which moved me to envision a gang-sploitative, quasi-musical, beatnik love and lust story."