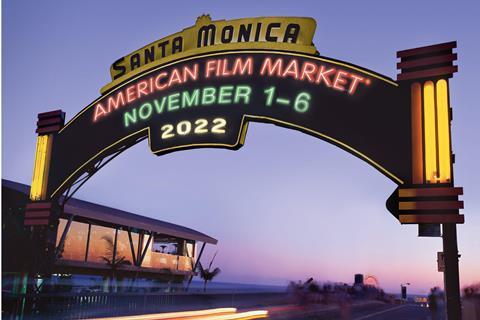 Blue Fox Entertainment has announced at AFM a raft of territory sales led by the UK, Germany and Australia on elevated First World War genre horror-thriller Bunker.
Rights have gone to 101 Films for the UK, Tiberius for Germany, Eagle Films in Australia, and FilmFinity in South Africa.
In further deals Tanweer has acquired Bunker for Greece, Phoenicia Pictures for Middle East, Galpogos for Poland, ADS for Hungary, and Pictureworks for India.
Adrian Langley (Butchers) directed Michael Huntsman's (Fish Lake) screenplay about a group of soldiers trapped in a bunker who encounter a malign presence that slowly turns them against each other, spreading paranoia and terror.
Luke Baines (Under The Silver Lake), Kayla Radomski (Once Upon A Time In Hollywood), Sean Cullen (Netfilx's Mindhunter), Roger Clark (Red Dead Redemption II), Julian Feder (A Boy Called Po), and Eddie Ramos (TNT's Animal Kingdom) star alongside Patrick Moltane.
Blue Fox Entertainment's James Huntsman (Church And State) and Patrick Rizzotti (The Collector franchise) on behalf of Crossroad Productions served as producers. Blue Fox plans a first quarter theatrical release for Bunker in the US.
AFM sales titles include Kyra Sedgwick's Space Oddity, and uplifting war veteran drama Mending The Line starring Brian Cox and Sinqua Walls.