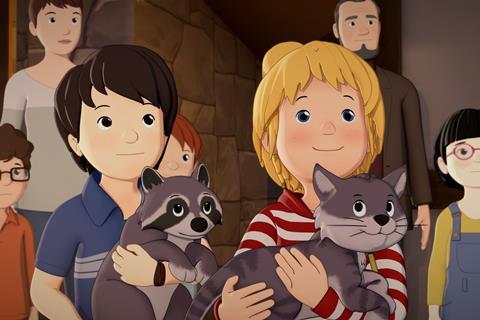 Blue Fox Entertainment has picked up worldwide rights for virtual AFM excluding Germany and China to 3D animated feature Conni And The Cat, a theatrical hit in its native Germany over the summer.
The production grossed nearly $3m in restricted German theatres through Wild Bunch Germany in the summer, and will open in the US via Blue Fox's domestic division in mid-2021.
In the vein of Masha And The Bear, Mia And Me, and Heidi, the feature centres on Conni and her mischievous cat Mau, who accompanies Conni to kindergarten, tracks down a thief, and saves a racoon in an ancient castle.
Ansgar Niebur (Princess Lillifee) directed the production from Young Films, Senator Film Koln, Traumhaus Studios and TeleGael.
Henning Windelband produced, and Michael Luda, Paul Cummins and Dirk Hampel served as executive producers. Co-producers are Wild Bunch Germany MD Marc Gabizon, Sonja Ewers, and Reik Moller.
Conni And The Cat is available in English and German. Blue Fox brokered the deal with Gabizon.
The film is adapted from the German TV series Conni And Her Friends that launched nearly 30 years ago.