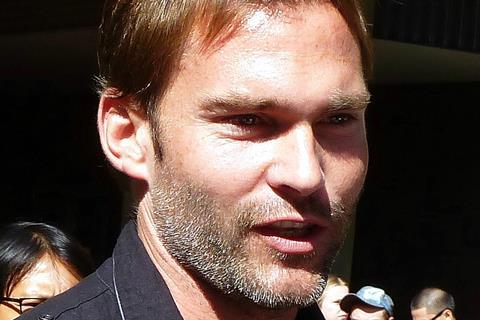 Film Sales Company head Andrew Herwitz has ventured into new terrain and will launch sales in Cannes on a trio of genre films produced by Jason Blum's prolific Blumhouse label.
New York-based Herwitz will commence talks with international buyers on Bloodline, a thriller starring Seann William Scott and Dale Dickey about a high school counsellor who takes his job of protecting his students a little too seriously.
Henry Jacobson makes his feature directorial debut on the project, which also stars Mariela Garriga, Kevin Carroll, and Christie Herring. Scott's credits include the American Pie films, Goon, Dude, Where's My Car?, and voice work on the Ice Age franchise.
Horror Mercy Black centres on a young woman who revisits her gory past to confront the murder she remembers from childhood. Owen Egerton (Blood Fest, Follow) directed the genre title and the cast includes Daniella Pineda, Austin Amelio, and Elle LaMont.
Rounding out the three titles are Thriller, in which a childhood prank comes back to haunt a clique of South Central Los Angeles teens when their victim returns during their high-school Homecoming weekend. Dallas Jackson made his feature directorial debut on the film and the cast includes Jessica Allain and Chet Anekwe.
"Blumhouse is genre bending film at its best… I'm thrilled to be selling these new films," said Herwitz on the eve of Cannes.