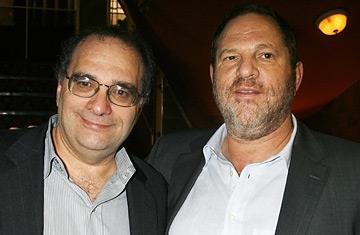 On the day when Harvey Weinstein resigned from the board of The Weinstein Company (TWC), his brother Bob Weinstein denied a claim by a TV producer of sexual harassment.
The Mist showrunner Amanda Segel told Variety Bob Weinstein made repeated unwanted advances towards her, starting last summer. The alleged misconduct began with romantic overtures towards Segel at what she assumed to be a work dinner and, she claims, continued for several months as Weinstein repeatedly invited her to dinner and made inappropriate remarks.
Bert Fields, an attorney for Weinstein, said: "Variety's story about Bob Weinstein is riddled with false and misleading assertions by Ms. Segel and we have the emails to prove it, but even if you believe what she says it contains not a hint of any inappropriate touching or even any request for such touching.
"There is no way in the world that Bob Weinstein is guilty of sexual harassment, and even if you believed what this person asserts there is no way it would amount to that."
Meanwhile Harvey Weinstein has resigned from the TWC board. A spokesperson issued the following statement on Tuesday: "The Board today ratified its decision to terminate Harvey Weinstein's employment with The Weinstein Company. Harvey Weinstein resigned from the Board."