Multi-year output deal struck between the Nightcrawler producer and UK, Canada distributors.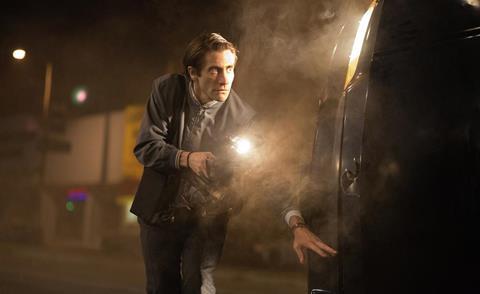 LA-based production company Bold Films has secured multi-year output deals with Icon Film Distribution for the UK/Ireland and Elevation Pictures for Canada.
The two distributors have had previous success with productions from Bold Films, with Icon bringing Ryan Gosling crime drama to UK audiences in 2011 and Elevation taking Jake Gyllenhaal crime thriller Nightcrawler in 2014.
Sierra/Affinity, the sales agent for Bold Films, brokered the output deals as well as the deals for Drive and Nightcrawler.
Last year, Bold Films produced and financed Oscar-nominated Whiplash and recently announced it will finance Jake Gyllenhaal's Boston marathon bombing movie, Stronger.
Bold's latest release was international thriller No Escape, starring Owen Wilson, Lake Bell, and Pierce Brosnan.
The output deals were negotiated by Jonathan Kier, Sierra/Affinity's president of sales and distribution, and Jen Gorton, Sierra/Affinity's VP of international sales along with Ian Dawson, CEO of Icon Film Distribution, and Laurie May, Elevation Pictures co-president.
Bold is co-financing Nicolas Winding Refn's The Neon Demon, starring Elle Fanning, Jena Malone, Christina Hendricks and Keanu Reeves. Production recently wrapped on Ric Roman Waugh's thriller Shot Caller, starring Nikolaj Coster-Waldau, Omari Hardwick and Lake Bell.
Bold recently announced that it is financing and producing Barbie and Ruth, which is being developed and produced alongside Reese Witherspoon and Bruna Papandrea's Pacific Standard, and 13 Days to Midnight, based on Patrick Caman's novel of the same name.
For television, Bold Films recently produced action-fantasy Dominion, which ran for two seasons on Syfy.