The deal covers film and television projects through Mockingbird Pictures banner.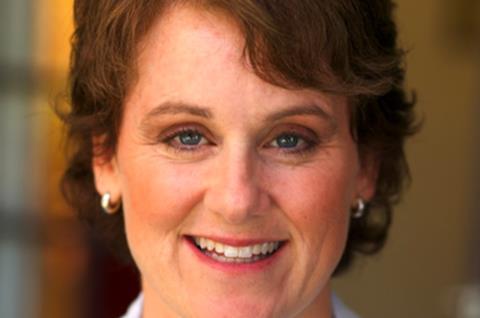 Skydance has entered into a multi-year overall deal for feature films and television with producers Bonnie Curtis and Julie Lynn of Mockingbird Pictures.
The company has several projects in development with Curtis (pictured) and Lynn, including the upcoming AMC television series Dietland.

Curtis and Lynn first partnered at Mockingbird Pictures after producing Albert Nobbs in 2012. The pair have produced seven films together, including Arie Posin's The Face Of Love, Victor Levin's 5 To 7, and Rodrigo Garcia's Last Days In The Desert.
This year the duo has released Life, The Sweet Life, and Wakefield. Next on their slate is Marti Noxon's To The Bone, which will premiere on Netflix in July.
Curtis' industry start was as Steven Spielberg's assistant; the beginning of a 15-year professional relationship with the director. After working on Jurassic Park and Schindler's List, Curtis transitioned into a producing role with Saving Private Ryan, A.I. Artificial Intelligence, and Minority Report.
Lynn started her film career as a creative executive for producer Mark Johnson, then co-produced HBO's presentation of Margaret Edson's Pulitzer Prize-winning play Wit. She formed Mockingbird Pictures in 1999, producing such films as Nine Lives, The Jane Austen Book Club and Mother And Child. She also serves as a story consultant for Pixar Animation Studios.
"Bonnie and Julie are exceptional people and incredible producers whose boundless energy, incomparable work ethic, and collective eye for mining and cultivating creative material are second to none," Dana Goldberg, chief creative officer of Skydance Media, said.
"I have known and admired both of them for a long time and l am thrilled that they have become a part of the Skydance family. I look forward to the number of exciting film and television projects in our collective future."
Curtis and Lynn said: "Walking through this past year with David Ellison, Dana Goldberg, and their entire team speaks volumes to us about the kind of people they are and the quality of work they want to create. We're thrilled and grateful for this opportunity."
Skydance has recently entered into overall and first-look deals with Sam Raimi, Marti Noxon, Laeta Kalogridis, and Michael B. Jordan.