Period drama tops action epic in the online buzz chart.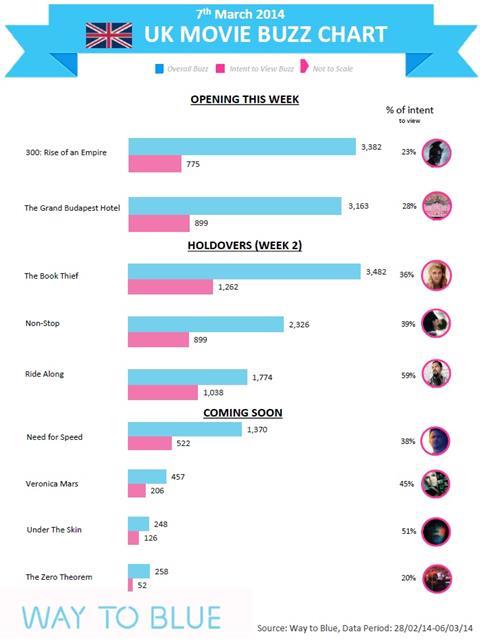 Special effects epic 300: Rise of an Empire and Wes Anderson's The Grand Budapest Hotel both generated significant online buzz in the UK as the films prepare to open this weekend, with 23% and 28% respectively of those commenting intending to head out to see the new releases.
But it was Second World War drama The Book Thief that held the lead, going into its second week on release, with the most amount of comments online and 36% expressing an intent to view.
For an explanation of the Way to Blue chart and its methodology, which tracks 'overall buzz' and important 'intent to view' buzz, click here.
To view the chart in pdf format click here.