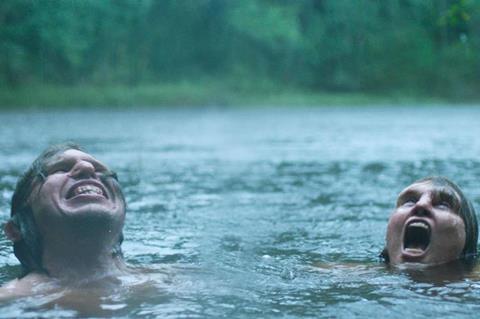 MoviePass Films, the JV between controversial MoviePass and embattled parent company Helios and Matheson Analytics and Emmett Furla Oasis Films, has partnered with NEON to invest and co-release Monsters And Men and Border.
The partnership kicks off on Tuesday (25) with the New York City premiere of Sundance pick-up Monsters And Men, ahead of the New York and Los Angeles limited launch on Thursday (27).
Reinaldo Marcus Green wrote and directed the drama about the police shooting of a black man that stars BlacKkKlansman's John David Washington and newcomers Anthony Ramos and Kelvin Harrison Jr. It won the Sundance special jury prize for outstanding first feature and will expand nationwide in mid-October.
Ali Abassi's Un Certain Regard winner Border is Sweden's foreign-language Oscar submission and centres on a lonely customs officer who forms a bond with a strange traveller. Eva Melander, Eero Milonoff, Jorgen Thorsson, and Ann Petren star.
"We couldn't be more thrilled with these acquisitions and being in business with an industry-leader such as NEON," said MoviePass Films chairman Ted Farnsworth and co-CEO Randall Emmett. "These films are high-calibre, prestige titles and great fits for the MoviePass Films banner."
MoviePass Films' sister company MoviePass, the theatre subscription service that has made headlines this year as its business model shakes up the exhibition world, will make both films available to subscribers as Bonus Movies that will not count toward their monthly in-theatre movie allotment.
MoviePass subscribers will also get a chance to attend the films' red-carpet premieres and receive other perks throughout the duration of the partnership. Moviefone, which is also owned by Helios and Matheson Analytics, will also support each release.
NEON added, "We are so happy to find a partner in MoviePass that shares our passion in supporting theatrical releases."
MoviePass Films says it is ramping up its co-financing, co-production and co-acquisition business, and just wrapped production on the Bruce Willis starrer 10 Minutes Gone. The JV says it is finalising other co-productions and co-acquisitions.
Zac Bright, MoviePass Films' new president of acquisitions, brokered the deal with NEON's senior vice-president of acquisitions and production, Jeff Deutchman.