Deal calls for partnership on at least three films a year; includes Dick Cheney biopic.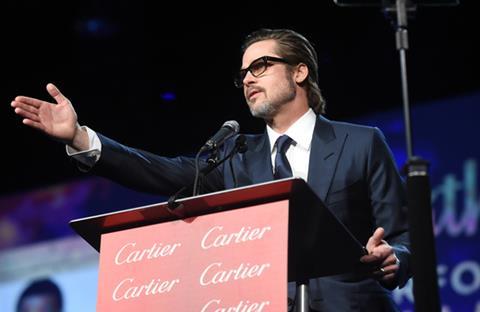 Plan B Entertainment has signed a three-year production deal with Annapurna, the latter's first such deal since it expanded into marketing and distribution.
Annapurna will handle marketing and distribution for Plan B's upcoming film releases and will partner on at least three films a year.
Plan B's untitled Dick Cheney biopic will move with the company to Annapurna, after it was initially set up at Paramount. However it is understood James Gray's sci-fi Ad Astra, which is gearing up for a summer shoot, will stay at New Regency.
Adam McKay will direct the Cheney film starring Christian Bale, Amy Adams, and Steve Carrell. McKay is also producing alongside his Gary Sanchez partners Will Ferrell and Kevin Messick.
Recent credits for Plan B, led by Pitt and co-presidents Dede Gardner and Jeremy Kleiner, include best picture Oscar winners Moonlight and Twelve Years A Slave, The Big Short, and Selma. Gray's The Lost City Of Z is in US release.
"We're excited and honored to be working with Plan B in this new partnership," Annapurna founder and CEO Megan Ellison and president of film Chelsea Barnard said. "We have always admired their taste and quality of producing since we met six years ago, and we could not be more thrilled for the possibilities ahead,."
"We are very excited to find a home with Megan and Annapurna, who are like-minded in their commitment to backing and curating passionate films and filmmakers. We look forward to working closely with Annapurna's stellar team," Plan B. added.