Move by National Media Museum signals concern over regional provision in the UK for the arts.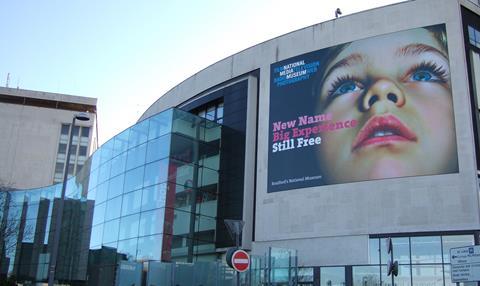 As a furore brewed in the UK over the decision to move much of the National Media Museum's photography collection to the Victoria & Albert Museum in London it was also announced by museum director Jo Quinton-Tulloch that the Bradford International Film Festival would not be returning.
The festival, which began in 1995, had slowly carved itself a reputation as a well-regarded event on the national and international circuit. With a number of significant premieres during its history – include a widely publicised UK premiere of Chris Morris' Four Lions in 2010 – the festival also welcomed numerous guests over the years including Kenneth Branagh, Brian Cox, Ken Loach, Richard Attenborough, John Hurt, and Terry Gilliam amongst many others.
The festival was also seen as a key component in helping Bradford being named the very first UNESCO City of Film.
Reaction to the news that the museum would not be holding the festival was swift and vociferous with local councillors and industry representatives sharing their dismay in local press.
Speaking to Screen, Museum director Jo-Quinton Tulloch explained: "Museum Film Festivals should link to our core remit and strengths, as well as showcase and celebrate past and future cinema technologies. Festivals should make strong connections with our unique collections and the new focus on the science and culture of light and sound technologies, and they should also be based on a viable financial model.
"Our new focus is based in STEM (science, engineering, maths & technology) and the new mission will concentrate on inspiring future generations of scientists and engineers in the fields of light and sound, as well as demonstrating the cultural impact of these subjects."
Two other festivals (Bite The Mango and the Bradford Animation Festival) stopped running as events in 2010 and 2014, respectively. Information has also recently emerged that the NMM - which opened in 1983 as The National Museum of Film, Photography and Television – may change its name once again (with Science Museum North being considered). This has led to some concern that the museum no longer has any commitment to film or cinema.
Asked whether this was the case, Quinton-Tulloch told Screen: "Film remains a very important part of our future plans. We will continue to run a film festival of international scope – an extended Widescreen Weekend (supported by BFI) which welcomes guest speakers and cinemagoers from around the world."
Neil Young, festival co-director of the final three editions of BIFF, told Screen:
"I just got back from the Rotterdam film festival where over the course of a week at least a dozen film-makers, journalists and programmers from various countries asked me about BIFF and when it was coming back - evidence of how the festival helped to increase Bradford's profile on the international cultural map."