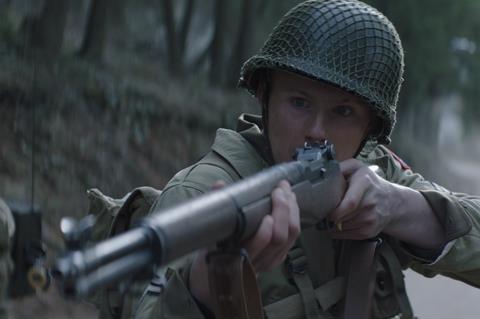 Brainstorm Media has acquired US rights to Enderby Entertainment's Second World War suicide mission thriller Recon, which Bleiberg Entertainment has introduced to EFM buyers.
A theatrical release will be timed to the Veteran's Day autumn holiday in the US. The story is based on true events surrounding a mission by four American soldiers who are led through the Italian mountains by a potentially untrustworthy guide in the final days of the War while an unseen sniper tries to pick them off.
Robert Port directed from his screenplay adaptation of the novel by Richard Bausch. Enderby Entertainment CEO Rick Dugdale produced.
Alexander Ludwig (Vikings, Bad Boys For Life) leads an ensemble cast that includes Sam Keeley, Chris Brochu and Franco Nero (Django, John Wick: Chapter 2).
Recon premiered at the 2019 Austin Film Festival as Peace.
"Bausch's powerful novel and Rob Port's adaptation of this incredibly moving story created the foundation of a film we are so proud to bring to market," Dugdale said. "We hope to reflect and celebrate our nation's heroes, remembering their incredible sacrifice through telling their story on screen."
Bleiberg Entertainment president Nick Donnermeyer said Recon was "an American story with the power to resonate with audiences worldwide."