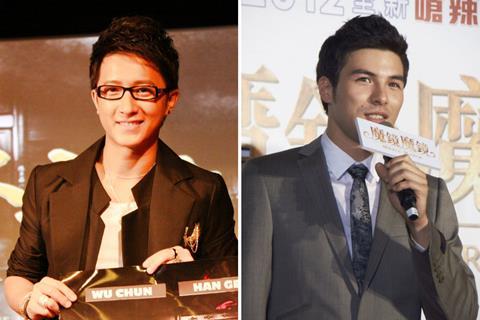 Hong Kong-based Bravos Pictures has picked up worldwide rights excluding China to Chinese cyber-hacker thriller Reborn, produced by Andre Morgan and Zoe Chen.
Currently in post-production, the $12m film is directed by Li Hai Long and stars Han Geng, Rhydian Vaughan, Li Yuan and Japanese pop and TV star Tomohisa Yamashita. Beijing-based Perfect Village Enteratainment boarded the project as a co-investor last year.
Produced by A Sirens Films and Morgan & Chan Films, the film follows a geek programmer who encounters a beautiful woman and her criminal partner in a video ame, then ends up going undercover for the police. It is scheduled for delivery in the third quarter of 2018.
A former Golden Harvest executive and co-founder of Ruddy Morgan Organization, Morgan has produced a string of films in China including James Ivory's The White Countess (2005), Peter Chan's The Warlords (2007) and Kelvin Tong's The Faith Of Anna Waters (2016).
Bravos is also selling Soi Cheang's $16m action drama Limbo, starring Lam Ka Tung on the trail of a serial killer. Currently in post-production, the film is produced by Wilson Yip and Paco Wong.