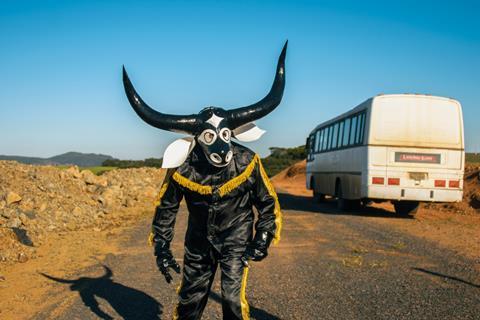 Film Movement has acquired North American rights from Celluloid Dreams to Memory House, the Brazilian fantasy drama that was the only Latin American film on Cannes Label 2020.
Feature debutant João Paulo Miranda Maria directed the story about Christovam, a native black man who encounters xenophobia when he moves to an Austrian colony in the South to work in a milk factory.
When he discovers an abandoned house filled with objects and memorabilia that remind him of his roots, Christovam undergoes a metamorphosis. Antonio Pitanga stars.
Memory House was also an official selection at TIFF and played in New Director's at San Sebastian.
Film Movement plans to release the film theatrically this year, followed by release on all home entertainment and digital platforms.
Company president Michael Rosenberg negotiated the deal with Hengameh Panahi and Charlotte Mickie of Celluloid Dreams.
"Brazil has a long history of poignant and original cinema, and Memory House continues in that tradition," said Rosenberg. "The film makes a powerful and sometimes uncomfortable statement about racism and its effects."
Maria said he looked forward to starting a discussion "based on this story of the struggle of an old man against a violent society in Brazil".
Film Movement recently acquired Philipp Turyev's debut feature and 2020 Venice Giornate Degli Autori Director's Award winner The Whaler Boy, and Ivan Ostrochovsky's second feature and 2020 Berlinale selection Servants.