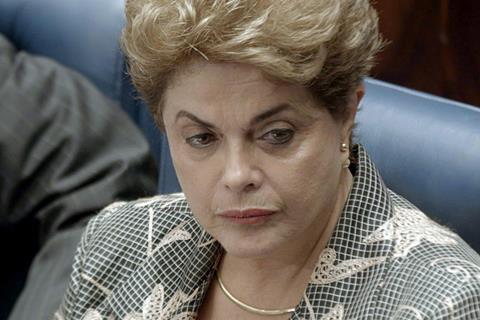 Maria Augusta Ramos' documentary The Trial (O Processo) about the impeachment of Brazil's President Dilma Rousseff was named best feature film of the international competition at this year's Visions du Réel in Switzerland's Nyon.
Commenting on the awarding of the Sesterce d'or to Ramos' film, the documentary festival's new artistic director Emilie Bujès said: "The Trial is a politically vital film which analyses with precision and commitment an event that is both historic and contemporary as it happens."
The jury included filmmakers Laurence Ferreira Barbosa and James Lattimer, and Dennis Lim, director of the Lincoln Centre's Film Society,
The Prix du Jury Régionyon for the most innovative feature film went to Ukrainian Vadym Ilkov's My Father Is My Mother's Brother which had its world premiere in Nyon.
Other awards included the Sesterce d'or for best film in the newly created Burning Lights competition to Mexico's Juan Manuel Sepulveda for The Still Life Of Harvey Prosper and the Sesterce d'argent in the Competition for Medium Length and Short Films to Ilja Stahl's Touching Concrete.
And the audiences award went to When Arabs Danced by Jaouad Rhalib, which examines the many facets of Arab culture through his love for dance, music, philosophy and science.
Emilie Bujès' first edition as artistic director attracted 78 world premieres and 23 international premieres for the programme of 174 films from 53 countries, which posted attendance figures of 40,000 by the end of the festival's nine days.