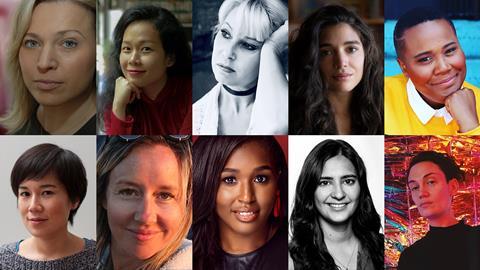 Breaking Through The Lens (BTTL), the year-round programme to promote projects by female and non-binary international filmmakers, unveiled its 10 finalists at this year's Cannes Film Festival (May 17-28).
The participants were chosen from submissions from over 50 countries and pitched their projects to film investors, distributors, and sales agents.
The selection includes Vietnamese-born director Ash Mayfair with If I Had Two Lives, about a surrogate mother who starts re-evaluating her own relationship with her mother and her childhood in a Vietnamese military camp. Mayfair's feature debut The Third Wife won prizes at Toronto and San Sebastian.
Old Haunts by Japanese filmmaker Kyoko Miyake has also been selected. The drama tells the story of a mother and son sheltering in a decrepit apartment complex.
The pitching event took place at the Palais des Festivals on May 24 and included guests Kathryn M. Moseley, from One Two Twenty Entertainment, producer and jury member Lee Broda, and director and BTTL co-founder Daphne Schmon. It was the scheme's first live pitching event for three years and the fifth edition overall.
The initiative was founded by Schmon, screenwriter Emily Carlton and actress Elpida Stathatou.
Previous recipients include Clara Sola by Nathalie Alvarez Mesen which premiered at Cannes in 2021, and Rita Baghdadi's Sirens which premiered at Sundance earlier this year.
The 10 BTTL projects are:
Camera Kids, dir. Beth Murphy
If I Had Two Lives, dir. Ash Mayfair
Learning To Breathe Underwater, dir. Rebekah Fortune
Little Lying Wild, dir. Samantha Aldana
Not Your Average Queen, dir. Rochee Jeffrey
Old Haunts, dir. Kyoko Miyake
Phantom, dir. Jennifer Noonan
The Sarah Hegazi Documentary, dir. Nicole Teeny
The Pill, dir. Jenn Shaw
We Are Pat, dir. Ro Haber