Film Bridge International has sold multiple territories on An Interview With God starring Brenton Thwaites and David Strathairn after introducing the faith-based project to Cannes buyers last month.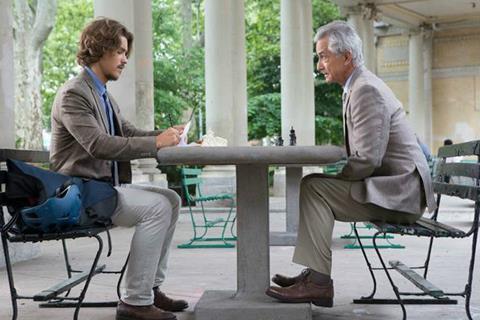 Deals have closed for Germany (KSM), Australia (Rialto Distribution), Latin America (Imagem Filmes Distribuidora), Philippines (Pioneer Films), and South Korea. (Breeze Pictures).
Film Bridge International chief Ellen Wander said she was in final negotiations with distributors for the UK, France, Benelux, South Africa, and Poland.
"The film resonated with the buyers," Wander said. "It's a beautiful story and the response was overwhelmingly positive. It bodes well for other films in this genre. We are very pleased with the interest and the offers that came in during and after Cannes."
Perry Lang directs from the screenplay by Ken Aguado, about a journalist who is granted an interview with a man who claims to be God. The cast includes Yael Grobglas, Hill Harper, and Charlbi Dean Kriek.
Fred Bernstein of Astute Films and Aguado produce. Executive producers are Rick Jackson and Paul Kurta.