Jemma Desai to work on shorts and global exhibition; Wendy Mitchell takes permanent post working on festivals and digital.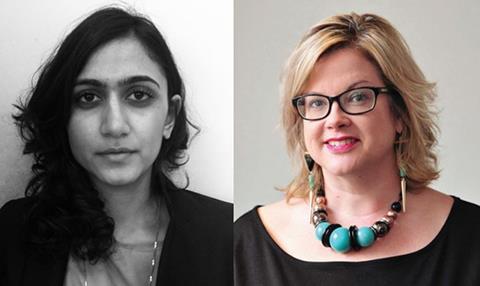 The British Council, the UK's international cultural relations organization, has appointed two new film programme managers.
Jemma Desai takes the newly created post of film programme manager (shorts and global exhibition), and she will lead the British Council's Shorts programme including overseeing its Travel Grant fund for short filmmakers, and will develop a new global touring film initiative.
Desai joins the British Council from the Independent Cinema Office (ICO), where she was a film programmer. Alongside her part time British Council position she will continue as a strand programmer for the BFI London Film Festival
Wendy Mitchell has been working with the British Council as a film programme manager since January 2015 as maternity cover for Rachel Robey. With Robey now back at her post, Mitchell has joined the team permanently in the newly created position of film programme manager (festivals and digital).
Before joining the British Council, Mitchell was editor of Screen International, and alongside her part-time post at British Council she continues as a contributing editor and nordic correspondent for Screen.
Also, Nicola Gallani recently joined the British Council in the temporary post of film programme manager (Shakespeare). Gallani is spearheading the British Council's ambitious Shakespeare Lives film programme, which will show current and classic Shakespeare films in more than 100 countries.
Briony Hanson, British Council's director of film, said: "These appointments are fantastic news for the British Council and for the UK's film sector. We have been working hard over the last few years to find international opportunities for UK film together with a range of partners and being able to increase the team this year shows the value that our organisation places on Film as a tool for its cultural relations work. These three new members of staff with their wealth of experience across different fields will be tremendous advocates for UK film and filmmakers on the international stage, and we are looking forward to seeing them develop a series of ambitious new projects."