Award-winning Belgian star to make directorial debut on novel adaptation.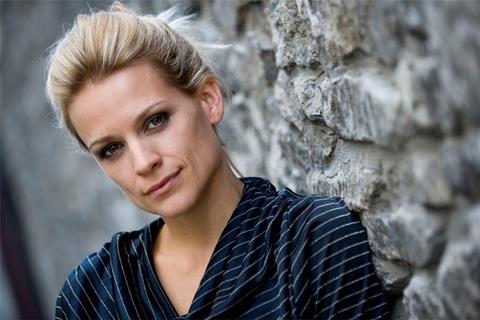 Veerle Baetens, voted European actress of the Year in 2013 for her role in The Broken Circle Breakdown, is to make her directorial debut with the big-screen adaptation of Lize Spit's debut novel The Melting (Het smelt).
The revenge drama reunites Baetens with producer Dirk Impens of Ghent-based Menuet, the company behind Oscar-nominated The Broken Circle Breakdown and Code 37, which both starred the Belgian actress.
Menuet also recently produced Belgica, Café Derby, Coppers and In Flanders Fields. The Dutch co-producer is Topkapi Films. Baetens is to script the feature but it is yet to be decided whether she will act in it.
Baetens is also known for films including The White Queen and Berlinale entry News From Planet Mars, and has appeared in TV series The Team and the upcoming Beyond the Walls (Au-delà des murs) and Tabula Rasa, which she co-wrote and completed shooting earlier this week.
"It is an absolutely brilliant book," said Baetens of The Melting. "It grabbed me by the throat from page one. This is an incredible opportunity and I am eternally grateful to Lize for putting her trust in me."
Spit's novel was hailed on its publication as one of the most remarkable Dutch-language literary debuts of recent times.
It tells the story of Eva, a woman in her late 20s who returns to her native village after 13 years with a big block of ice in the boot of her car. She has been invited to the opening of a new milking parlour at a dairy farm where her childhood friend Pim still lives - an occasion that will also serve to commemorate the death, years before, of his older brother.
The narrative switches back and forth between present and past as it slowly becomes clear that the real reason for Eva's return is to avenge what happened to her as a child.