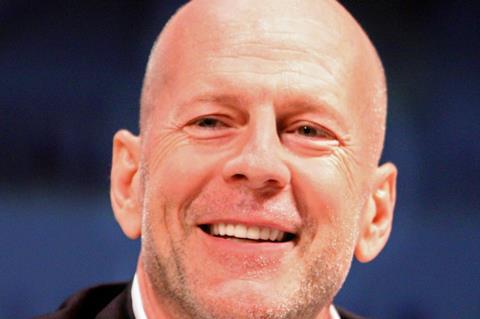 Bruce Willis will play boxing trainer Cus D'Amato, who famously nurtured Mike Tyson, in Cornerman. IMR International is launching pre-sales in the Cannes this week.
Rupert Friend (Homeland) will make his feature directorial debut from his screenplay, which is set in the Catskills region of New York during the early 1980s as recently retired D'Amato returns to the game when he is brought a 13-year-old called Mike Tyson with extraordinary promise. A global search is underway to find the youngster to play Tyson.
Friend and Aimée Mullins are producing for Circus Florist Films, alongside Marc Butan and Ara Keshishian of MadRiver Pictures.
Production on Cornerman is scheduled to begin this autumn. CAA represents US rights.
"Ultimately, this is a story about a deep love between two ferocious talents, each brave enough to admit their fears to the other, and so spur one another to greatness," Friend said. "It is a story about fighting for what you believe in, and a film that will make you question what strength really is."
IMR's sales slate includes drama The Forgiven with Ralph Fiennes in talks to join Rebecca Hall, Mark Strong, and Saïd Taghmaoui; David Robert Mitchell's Cannes competition selection Under The Silver Lake starring Andrew Garfield and Riley Keough; and upcoming thriller The Torture Report to star Annette Bening, Adam Driver, and Jon Hamm.