The 16-part TVseries Babylon Berlin is based on Volker Kutscher's bestselling crime thrillers.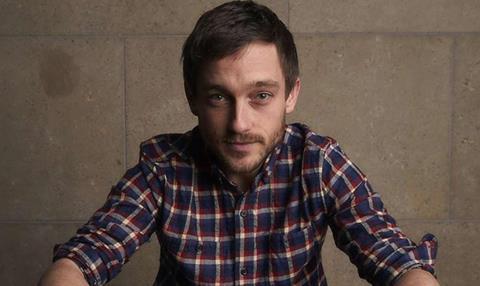 Volker Bruch and Liv Lisa Fries are to star in lead roles for Babylon Berlin, the most ambitious German TV production to date, based on Volker Kutscher's internationally bestselling historical crime thrillers set in the Berlin of the Roaring Twenties.
Cast as the police inspector Gereon Rath, Bruch is already known for appearances in the internationally successful German TV series Generation War as well as such feature films The Reader, Young Goethe and Tour De Force, while Fries - as the shorthand typist Charlotte - has credits including The Wave, Boy 7 and Und Morgen Mittag Bin Ich Tot.
Tom Tykwer is serving as showrunner for the high-end 16-part series which he will direct with co-authors Hendrik Handloegten and Achim von Boerries.
Speaking on the eve of this year's Berlinale, Tykwer revealed that this would be the first time he had worked together with Handloegten and von Boerries who have made films with X Filme Creative Pool in the past such as Was Nützt Liebe In Gedanken and Vier Tage Im Mai.
¨In 90% of the cases, a pilot would have first been produced, but we are directly shooting two seasons,¨ he noted.
BetaFilm's CEO Jan Mojto added that this series is ¨an answer to the great quality of the foreign series and to show that this is something we can also do [in Germany]. The prerequisites are there.¨
Sky's CEO Carsten Schmidt explained that Babylon Berlin will be the beginning of a greater commitment by the pay TV platform to original local production in Germany in the coming years.
The co-production between X Filme Creative Pool, ARD Degeto, Sky Deutschland and the series' sales agent Beta Film will begin principal photography in April and will also be the first production to shoot on Studio Babelsberg's new Berliner Straße outside set which is currently being built in Potsdam for $13.5m construction costs.
Backing for the project, which has a total budget approaching $45m, has also come from Medienboard Berlin-Brandenburg, Creative Europe MEDIA, and the Film und Medienstiftung NRW.
In a unique collaboration between public broadcaster ARD and Sky, the German-language series will premiere next year on the pay TV platform and a year later, in 2018, in the ARD schedule.
Tykwer's latest feature film A Hologram for a King is on the 'longlist' of nominations for this year's German Film Awards and will be screened in the Berlinale's Lola@Berlinale sidebar.