Cannes was among 30 French resorts banning burkinis on the beach last summer.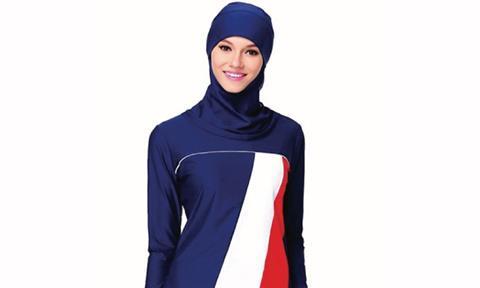 French-Algerian businessman Rachid Nekkaz, who spear-headed a campaign against a controversial ban on burkinis on some 30 French beaches last summer, is calling on people to don the full-body swimsuits and hit the beaches of Cannes during the festival this year.
Nekkaz said he was organising the event to celebrate the August 26 ruling of France's highest administrative court, the Conseil d'Etat, against the burkini beach ban, "guaranteeing freedom to bathe in burkinis on French beaches."
He announced the event in front of the court in Paris on Tuesday (April 25) via Twitter.
Headlined "Let's All Wear Burkinis On The Beaches During The Cannes Film Festival", Nekkaz wants people in burkinis to hit the beaches flanking Cannes' beachfront Croisette promenade on the afternoon of May 26, the final Friday of the festival.
Cannes was the first resort to bring in the burkini ban and a €38 fine last August at a time of heightened tension on the French Riviera following a terrorist attack in Nice during July 14 Bastille Day celebrations. Cannes mayor David Lisnard said he was introducing the ban for security reasons.
The Council of State ruled that the emotion and concerns prompted by terror attacks in France, and in particular that in Nice, could "not justify in law the contested prohibition measure".
A self-made millionaire and maverick militant, who was born to Algerian parents in France, Nekkaz is a controversial figure in France, where he has been dubbed the "Zorro of the Niqab".
Some seem him as highly-divisive attention-seeker, while others regard him as a human-rights activist.
He has been at the forefront of a campaign against France's controversial 2010 law banning Islamic full-face veils in France and claims to have paid more than €250,000 in fines on behalf of women who received the €150 fine after defying the legislation. He also paid three smaller fines related to the short-lived burkini ban.
Describing himself as a "secular muslim" he has said in the past that personally he does not like full-face veils or burkinis but that French laws banning them are an infringement of the civil liberties.