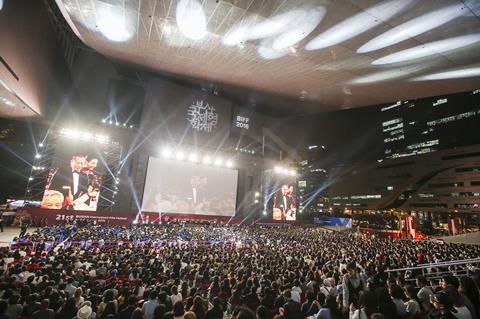 Busan International Film Festival (BIFF) has appointed former festival director Lee Yong-kwan as its new chairman, along with former deputy director and Asian Film Market head Jay Jeon as its new festival director.
The appointments follow years of turmoil and political pressure endured by the festival after it screened The Truth Will Not Sink With Sewol in 2014. The documentary was critical of how former president Park Geun-hye's government handled the Sewol ferry disaster in which hundreds were killed.
Lee and Jeon, along with two former secretaries general, were prosecuted for mishandling funds in 2016 in what was widely seen as a reprisal against BIFF for screening the film despite the conservative government's request that it be cancelled. Busan City mayor Suh Byung-soo had already urged Lee to resign, and the Korean Film Council (KOFIC), a governmental agency, cut the festival's funding.
After a wave of protests in the winter of 2016-2017, Park was impeached and is now in jail while on trial for corruption and influence-peddling. Former aides of hers are also being prosecuted and former Minister of Culture Cho Yoon-sun was recently sentenced to two years in prison for her involvement in operating an artists' blacklist for Park.
BIFF held a special assembly today (January 31) to vote in the new chairman and festival director. Both are founding members of the festival, which launched in 1996. They are replacing ex-chairman Kim Dong-ho and ex-festival director Kang Soo-youn, who resigned directly after last year's festival closed.
Lee was previously programme director and deputy director before becoming festival director. He was also a professor in the department of Theater and Film at Kyungsung University in Busan, director of the Cinematheque Busan and dean of the Graduate School of Art at Chung-Ang University in Seoul. He is currently dean of the Im Kwon Taek College of Film and Media Arts at Dongseo University in Busan.
Jeon was previously World Cinema programmer, director of the Asian Film Market and deputy director of the festival.
Lee is to serve as chairman for the next four years, and Jeon is to serve as festival director for the next three years.